The case for IT in the legal profession
Law firms are rapidly realising that if they don't latch onto the benefits IT can deliver, they will lose out to rivals with an...
This Article Covers
RELATED TOPICS

Download this free guide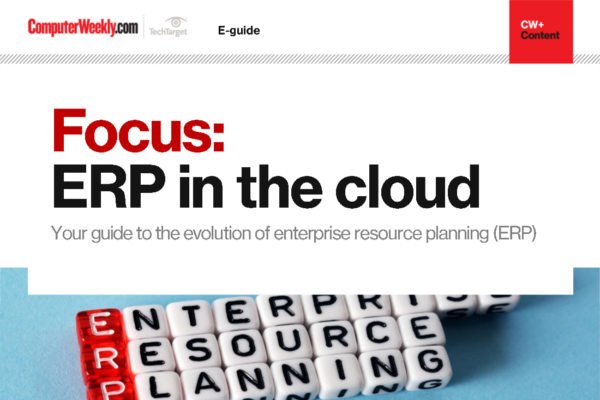 Are you keeping up with the ERP evolution?
Read about the new best practices for the ERP systems and how to tackle the growth of ERP integrations.

By submitting your personal information, you agree that TechTarget and its partners may contact you regarding relevant content, products and special offers.

You also agree that your personal information may be transferred and processed in the United States, and that you have read and agree to the Terms of Use and the Privacy Policy.

Law firms are rapidly realising that if they don't latch onto the benefits IT can deliver, they will lose out to rivals with an online presence. Lindsay Nicolle reports on one firm whose legal staff are not afraid to get their hands dirty in development work



What is the difference between Jurassic Park and the legal profession? One is populated by dinosaurs and the other is a film by Steven Spielberg. A cruel joke but it works because it is accurate.

There are only a handful of legal firms in the UK flying the technology flag. The rest believe they are state-of-the-art if they have word processing and e-mail or are clinging to yesterday's office practices in nostalgic memory of the days when paper and quill were regarded as evidence of intelligence and power.

But of the few legal firms adopting IT today, a handful stand out as pioneers capable of changing the face of the justice system for the better, even though some much-loved and ingrained traditions may be lost along the way.

One such firm is Scottish Goliath, Morton Fraser. It uses cutting-edge technology to deliver services to commercial and private clients such as Scottish & Newcastle, the UK Atomic Energy Authority, the Ministry of Defence, Powergen, Somerfield and Customs & Excise. It also has global links through its membership of Interlaw. Morton Fraser's main areas of expertise are corporate, asset and debtor finance, commercial property, lender services, litigation, IT intellectual property, employment, commodity legal services, licensing, family law, private client and residential property.

Based in large, modern, open-plan premises in the heart of Edinburgh, Morton Fraser has 20 partners, two consultants, six associates and a total staff of around 175. In the Legal 500 list for last year, Morton Fraser ranked as the fifth largest law firm in Scotland.

Unusually for a legal firm, Morton Fraser boasts a broad team of IT staff. Its information services manager doubles as an IT manager for the practice, aided by a database administrator who maintains the business' data structures. The company's main Informix database runs on a SCO Unix platform and holds traditional practice management records, such as time recordings and client billings, as well as case management files and customer relationship management (CRM) records.

The practice's core case management software is supplied by Axxia Systems and accessed through Windows 95, 98, NT and 2000 PCs, though the practice is considering Citrix Metaframe thin client machines, which rely on server-based applications, for the future to provide flexible working from home or clients' premises, and to cut the cost of desktop ownership.

Two network administrators support the main Novell Netware networked servers and the Novell Groupwise e-mail software, and also conduct IT training for all staff. Last but not least, Morton Fraser employs two full-time Web designers who also assist in general IT support and new hardware and software installations.

This IT team is impressive enough without throwing in Morton Fraser's IT ace card: about 12 of the practice's qualified staff are hybrid IT people. The legal eagles are capable of designing aspects of Morton Fraser's case management system thanks to its easy-to-use graphical user interface.

"My argument for doing this is that we have very good people here and they have much to offer in the setting up and administration of the software we use," says Ian Thomson, one of the partners at Morton Fraser who was involved in the introduction of IT to the practice in 1996. "When it comes to designing or maintaining processes for electronic files to run that have a knowledge management aspect to them, putting in links to legal precedents or whatever, that's best done by qualified staff because it's their expertise and experiences that we're trying to capture."

Far and away the IT star in Morton Fraser's technology arsenal is its combined case and matter management, CRM and reporting software. It maintains and links all the records of each client in every respect, so the relationship history, current caseload, financial records, time recordings for billings, and, where the Data Protection Act allows, the personal interests of contacts for corporate entertainment purposes.

"The result is that the current status of a relationship with any client can be viewed easily and quickly and either printed off for meetings or sent electronically to clients via a secured extranet, on request.

"It makes for more accurate records and flexible communications with clients," says Thomson. "We're working on rolling out additional functionality so that clients can have direct access to our electronic files to see what we're doing, track e-mail correspondence on caseloads, see progress and suggest further activities. In due course I would very much like to enable clients to work on those electronic files themselves - for straightforward transactions or where our clients' in-house counsels would like us to monitor what they're doing in case additional assistance is required."

To date, technology has certainly made Morton Fraser more efficient. It has also enabled less experienced or qualified staff work on more complex cases since processes they have to follow have been predefined by a system which alerts senior staff if deviations from the norm are attempted, or if delays occur in carrying out essential tasks.

"We don't use it as a big stick or anything but just to ensure we maintain service levels to clients," says Thomson. "It's proof that this is a knowledge management tool that requires peoples' input to work effectively. We're not trying to replace staff here, just automate routine tasks. Technology gets you 95% of the way there but it doesn't do the whole job for you. Rather, it leaves you to focus on the bits of that particular transaction that really require legal expertise. I think there will always be a need for advocacy skills and specific expertise in particular areas of the law."

Where other firms have had trouble selling this concept to their staff, Morton Fraser has experienced little resistance to the roll-out of IT in its practice.

"Maybe we have a slightly different culture here," says Thomson. "We've made sure that people see the technology working and that it doesn't replace their skills - it just allows them to get through their day-to-day work more efficiently, and to delegate routine work more easily."

Thomson's advice to others in the legal profession looking to computerise is to get their core matter management system in place first so that it logically defines the way they work, and then interlink that with any CRM and precedent-handling systems.

"Start with the horse and put the cart behind it," he says. "If we were starting again from scratch I would also go for a consistent IT platform, not a mixture of technologies."

He warns, "The legal profession definitely needs to become more IT-aware. The writing's on the wall for any firm that's not, for example, either already started or about to start the process of running conveyancing work on some form of electronic basis. If you can't live with that then you'd better find something else to make money out of.

"Whether or not we'll see a series of niche practices develop who specialise in particular forms of legal work I don't know, but certainly I think a lot of the bread-and-butter work that the profession does today is already starting to change. On the commercial side, big clients will be looking more and more for legal firms to fit into their own system framework and use business-to-business communications and you can't do that unless you have electronic records there to start with."

Thomson concludes, "The world is changing and it's changing far quicker for legal firms with the arrival of the Internet. Lawyers don't actually produce anything physical that anybody wants, it's all documentation. I don't see how the legal profession can fail to be significantly impacted by the development of a global communications network. I think that in the next 10-20 years the Internet will revolutionise the way in which all legal firms operate."

IT pressures on the legal profession
The legal profession has long had trouble accepting that much of its bread-and-butter work - debt recovery, conveyancing, executorial matters - are logical processes that can easily be documented and automated by computer.

Many lawyers feel that their hard-won professional mystique is threatened by the advent of knowledge management systems that can guide less-qualified staff to take accurate legal judgments. They also fear that their high fee structures will be called into question if technology opens up their business systems to scrutiny by clients. Customers are increasingly demanding legal self-service where they can dial into a legal firm's systems to track progress on specific cases and compare time and billing records, and efficiency and speed on worksheets with rival practices.

Nevertheless, the onward march of technology in the legal profession is unstoppable. It's being driven both by private customers who are turning to Web sites offering cheap legal services and do-it-yourself legal advice, and commercial customers who expect all firms they deal with today to offer computerised services they can link into, and information update reporting, on demand.

Insurance companies, too, are putting pressure on legal firms to adopt technology. They are anxious to ensure that those legal firms which take on low-margin debt recovery work are able to make a profit - not because they care but because they only want to deal with secure businesses for such sensitive work.

Meanwhile, the recent consolidation among legal firms is likely to accelerate the creation of a two-tier profession, with one set of firms providing high volumes of low-priced routine legal work, and another set serving the more demanding and complex needs of the commercial world where human legal expertise will almost certainly always be required.

"I think we should expect the bulk of legal firms to see the light on IT as early adopters flourish and clients threaten to take their business elsewhere if computerised services cannot be provided, but undoubtedly there will be some that will fall by the wayside," predicts Stuart Holden, managing director of IT legal solutions provider, Axxia Systems, which commands about 25% of the UK market for practice management systems.

"There are times when you need the individual skills of the maestro, but mostly you just need very high standard, competitive, consistent work which can be processed by computers. However, although it's an uphill battle to win the confidence of lawyers in automating their expertise, I think it's getting easier."

A key area is the need for national standards in coding legal firms, legal experts, the courts, law enforcement organisations and every other body involved in the judicial process in the UK. Currently, everyone uses their own codes and so information on cases cannot be easily shared electronically when the time comes to involve other parties in the justice system.

Industry experts are split on whether the creation of a common list of codes should be a central government initiative or not. Meanwhile, despite a Luddite tendency, UK legal firms are generally further ahead than their European counterparts in their adoption of IT. This country's courts could become the first choice for European firms to settle their legal disputes if legal firms can show that they are faster and more efficient because of their use of technology. It's a massive market worth a lot of money, but it requires every legal eagle to take a lead.


Morton Fraser's IT set-up

Informix database on a SCO Unix platform



Case management software from AxxiaSystems



Windows 95, 98, 2000 and NT desktops with the possibility of Citrix Metaframe thin clients



Novell Netware network and Groupwise e-mail.
Read more on Business applications