The ISP checklist
Choosing an ISP can be an arduous task, but service expectations can never be too high, writes Sue Norris

Download this free guide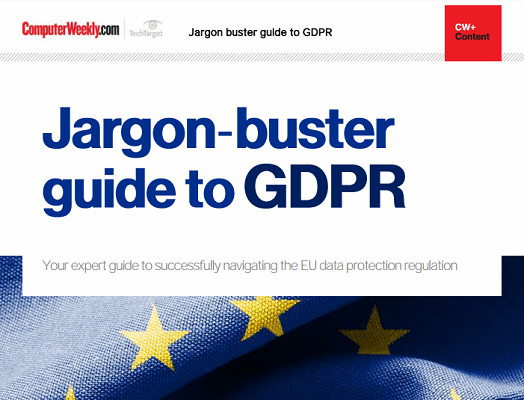 Jargon-buster guide to GDPR
The 10 most important things you need to know about GDPR, and a jargon-buster explanation for some of the key terminology.

By submitting your personal information, you agree that TechTarget and its partners may contact you regarding relevant content, products and special offers.

You also agree that your personal information may be transferred and processed in the United States, and that you have read and agree to the Terms of Use and the Privacy Policy.

Choosing an ISP can be an arduous task, but service expectations can never be too high, writes Sue Norris



Internet and email connections are now deemed as vital to running a business as the telephone. Yet, with so many Internet service providers (ISPs) to choose from, and so much variance in the types of service on offer, getting online isn't nearly as straightforward as selecting a phone company.

ISPs typically offer two main services - basic Internet access and email; and website hosting. On top of this, many providers are now trying to differentiate themselves with a range of value-added services targeted at particular sizes and types of customer.

PR and marketing services agency Rainier has been through the process of choosing an ISP twice now, most recently when it moved offices in central London. In both cases it selected Star Internet, but after a fairly rigorous evaluation process.

The shortlist was reached relatively easily as Rainier specifically wanted a managed email and Web service, not having any technical staff to look after the systems internally. "This knocked out a number of suppliers immediately," says joint managing director Stephen Waddington. Rainier went with Star Internet on personal recommendation.

Rainier, which has 14 staff, pays £1,200 a month for Star Internet's managed NetStar service, which includes a 128K leased line and a managed email server. This includes virus scanning and email hosting. Rainier also has offices in the US, so was looking for 24x7 support and a dedicated account handler that would respond to the company's individual needs. Other criteria on its checklist included Internet connectivity that was as good as a phone service, an immediately available helpdesk service and good references.

Acknowledge Technologies went through a similar evaluation process two years ago when it was looking for an ISP to host its website. It is a small business providing software training and consultancy to corporate clients. It selected Demon.net. Technical director Cleveland Gibbon explains that he wanted an ISP that was well-known and who already hosted a website. He wanted a company that had a proven and public track record of server uptime, robustness and reliability; and was inexpensive, but not free. Other criteria included good daily and weekend cover for technical support through a choice of media; access to email accounts via the Internet; 100% access to its dial-ins and good coverage in Europe, with local calls in key European cities.

Gibbon also feels that "future-proofing" is something to look out for. As well as making sure the ISP is financially robust and not likely to go out of business suddenly, it's worth checking out how advanced its technology is and if it's keeping up with market developments. "Also, try calling the ISP up with a bogus account, and see how it handles that," he suggests. This can be very useful in determining security policies and future financial viability.


The four levels of access

Dial-up: Suitable for smaller businesses or businesses with a number of locations with a few people at each. Suitable only for one person at a time, with slow access times and speeds of up to 56K.
ISDN: A faster option, offering 128K by using two ISDN lines at the same time.
DSL: much faster, offering 512-2048K per line, but not widely available, and performance can fluctuate.
Leased line: good for businesses wanting to share one line among a number of workers. A typical 2Mb leased line will provide good performance for about 50 people. Websites can suck up this capacity though. A further advantage is that a leased line is 'always on', so there is no need to keep dialling in.
The 10 commandments of choosing an ISP

Sign a good, enforceable service-level agreement. Demanding 99% availability is not unreasonable, nor are applying penalties where this is not delivered. Specify the ability to dial in first time, every time; a service that does not drop the line; a guaranteed speed of access.
Ensure that your chosen ISP really does have 24x7x365 support, not just a few technicians with a few beepers.
Will the account be flat rate or metered? and can you switch easily? Will you be charged extra at peak times? Are there any hidden costs? Are you getting a local dial-up number?
What is the ISP's 'lock-in' period, and how quickly could you transfer to another ISP if you wanted to?
Do you need to send big files over the Internet? If so, check your chosen ISP's cut-off point for file size.
Check its basic physical security: access, fire alarm, pressurised room. Check also for data security measures, such as firewalls, load balancing, daily or weekly backup and server redundancy.
How fast is the Internet connection and how is it connected? Does this suit your existing technology? How many subscribers does your ISP have and will this affect your connectivity?
Check that your ISP has its own network backbone and that it is not reliant on any other ISP to carry its traffic around the world.
Ask about 'cold potato' routing - where the ISP holds on to your data packets for as long as possible rather than sending them at the first opportunity.
Make sure your ISP service can grow or contract as your company size or Internet/email usage varies. What size are the majority of the ISP's customers and do you fit that profile?
Read more on Antivirus, firewall and IDS products