Tesco's man is a legend in his own lunchtime
Tesco's award-winning Web site was initially pioneered by one man in his lunch hour, writes Guy Campos
Tesco's award-winning Web site was initially pioneered by one man in his lunch hour, writes Guy Campos



Do you remember the career booklets they handed out at school and college? This week's e-developer was one of four employees from Tesco who were interviewed for a series of Department for Education and Employment career booklets recently.

It is not hard to see why Jon Higgins, Web site manager at Tesco.com, was put forward as an example to youngsters. For the Tesco site has won a Yell Web 2000 award for e-commerce and was ranked top for value added to the business in a study published by the London School of Economics. The Tesco site is also the biggest online grocery store in the world.

Download this free guide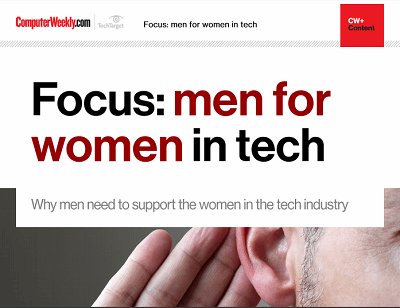 Men for women in tech
This guide showcases some of the men who are helping women to progress in the technology industry and the methods they are using to do so.
By submitting your personal information, you agree that TechTarget and its partners may contact you regarding relevant content, products and special offers.
You also agree that your personal information may be transferred and processed in the United States, and that you have read and agree to the Terms of Use and the Privacy Policy.
Such a vast enterprise cannot be the work of one person. But that is how it started out - as a project Higgins worked on in his lunch break while working as a network planner for Tesco in 1994. By June 1996, the first online grocery shopping pilot was taking place.
The latest modifications to the site are aimed at creating a single Tesco shopping experience, bringing together separate online stores for books, CDs, videos, other non-food items and groceries. This has involved integrating separate customer databases and creating a single sign-in system for all departments - something Higgins says was inspired by Yahoo.
Higgins has made navigation through the site faster and easier. Application partitioning - the practice of spreading application components across servers on the network - has helped to eliminate the long wait that customers faced while their record on the company's database was updated, leading to a substantial rise in orders.
The site uses Autonomy software to improve searching for items. It now allows users to enter an entire shopping list in a big text box, with the site then performing a multiple item search. Customers can also download Autonomy's Kenjin search engine, rechristened My Web by Tesco, which examines what they are looking at on other Web sites and gives details of Tesco products that are related to the subject matter.
In the future, Higgins is considering using Net Perceptions software to scan the basket of goods a customer has ordered and recommend products they might like based on purchases by other customers with similar tastes. This has been seen in online bookstores but not online grocery retailing.
It is forward thinking like this that has led to Higgins being held up as an example in today's career booklets.
Curriculum vitae
Name: Jon Higgins
Job title: Web manager
Age: 35
Qualifications: good A-levels
IT skills: HTML, DHTML, XML, VB Script, Javascript, ASP, objects in C++ and VB, TCP/IP, routers, timers, load-balancing systems, etc
Hobbies: keeping fit, music, film
Favourite book: The Remains of the Day, Kazuo Ishiguro
Favourite pub: The Mitre Inn, Barnet
Higgins on Higgins: humorous, kind, caring
Read more on IT jobs and recruitment