Tablet PCs: What is the point?
The Tablet PC is far superior to previous handwriting recognition tools, but cheaper PDAs and traditional pen and paper are not...
This Article Covers
RELATED TOPICS

Download this free guide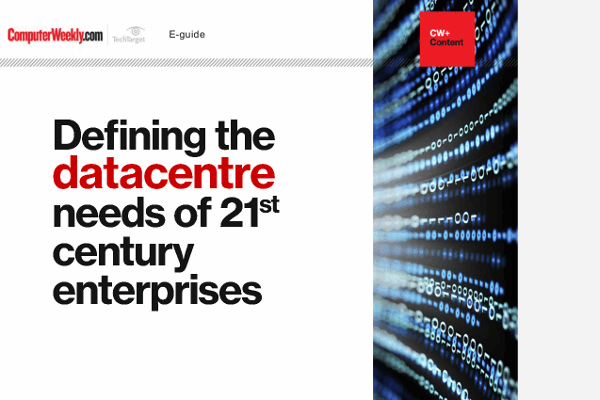 Defining the datacentre needs of 21st century enterprises
A collection of our most popular articles on datacentre management, including: Cloud vs. Colocation: Why both make sense for the enterprise right now; AWS at 10: How the cloud giant shook up enterprise IT and Life on the edge: The benefits of using micro datacenters
By submitting your personal information, you agree that TechTarget and its partners may contact you regarding relevant content, products and special offers.
You also agree that your personal information may be transferred and processed in the United States, and that you have read and agree to the Terms of Use and the Privacy Policy.

The Tablet PC is far superior to previous handwriting recognition tools, but cheaper PDAs and traditional pen and paper are not dead yet



How many Apple Newton users does it take to change a light bulb? Foux! There to eat lemons, axe gravy soup. To anyone who has experienced the handwriting recognition capabilities of the late Apple Newton, this joke will make perfect sense.

Developed in 1991, Apple's PDA was one of the first modern pen-operated devices that was meant to revolutionise the way computer users lived and worked.

Unfortunately, while the company got it partly right, the device was eventually discontinued, giving way to PDAs using Palm and Pocket PC operating systems.

Now, Microsoft thinks it has managed to marry pen computing with a larger form factor through the launch of the Tablet PC edition of Windows XP.

Microsoft, which has been working on the system for three years, has delivered a version of XP that offers handwriting recognition. It also lets users switch the screen orientation from horizontal to vertical to let Tablet PC hardware mimic a conventional paper notebook.

Those who have been around long enough will remember the first time Microsoft attempted to sell a pen-powered PC operating system at the start of the 90s. Windows for Pen Computing failed to set the world alight, as did hardware systems from companies such as Go! Corp.

So, what's new?
The answer is simple, according to Bill Gates - processor power and wireless networking. These make Tablet PCs smaller, lighter and more powerful than their predecessors, while enabling them to connect to central servers without clumsy wires.

Microsoft expects its OEM partners to sell Tablet PC-based systems into vertical market sectors and horizontal, office-based applications. The company, which will attack both areas at the same time, recently commissioned private research.

Windows product marketing manager Neil Laver claims it revealed that two million employees using laptops spend two or more working hours per day in meetings - and it is these so-called "corridor warriors" that the software mammoth intends to target.

There is no denying that computers are more powerful today than they were when devices such as the Newton were launched, and on the surface, the future looks bright for the Tablet PC.

In reality, though, some significant cracks are beginning to appear in Microsoft's business plan. For one thing, although the company itself will not make any predictions about the number of Tablet PCs it expects to sell, analysts are being more candid.

IDC, for example, says sales are likely to be low in Europe, with a compound annual growth rate of 63 per cent between now and 2007. The analyst claims highest growth will come next year, given that the Tablet PCs will be selling from a standing start. But it adds that 470 per cent growth in 2003 will drop substantially to 211 per cent in 2004 and to 105 per cent by 2007. And what's 470 per cent of next to nothing? Not much.

Gartner, meanwhile, has issued figures predicting sales of around 425,000 units worldwide in 2003. None of this is likely to please Microsoft, which recently revealed it is making 85 per cent margin on its main cash cow Windows.

Laver insists the Gartner figures are too low. Unfortunately, independent software vendors don't seem to agree with him. Jason Greenwood, director of marketing communications at Cardiff Software, a US-based company that sells form-filling products linked to a back-end business processing system, has already announced it will support the Tablet PC in current and future versions of its software. But Greenwood says Tablet PCs "are not a top burning issue for all the customers we've spoken to", adding he has no revenue expectations for Tablet PC related sales in the first year. He predicts it will be two or three years before the company begins to see any significant input from that part of the market.

A difficult pill to swallow
IDC mobile research manager Andrew Brown argues restrictions placed on the hardware make it very difficult to build a two-spindle machine - with an extra CD drive, for example - so it needs to be an ultra-portable device. At the moment, the ultra-portable market is very small compared with the thin and light two-spindle market, which represents 60 per cent of the overall notebook space. Brown believes the entry-level notebook is also the fastest growing product category, due largely to interest from the small business and home office markets.

Add to this the fact that Tablet units will sell at a premium due to extra hardware components such as the screen digitiser and radio pen stylus, not to mention the hardware design investment that vendors have had to make. "The reason for an IT manager to use these devices has to be good if they are going to make the switch. At the moment, there aren't enough reasons to do so. It will be restricted to executives, enthusiasts and perhaps some highly mobile salespeople," Brown notes.

That last point is clearly valid. In today's cash-strapped times, IT managers have great difficulty in justifying any spend that does not guarantee a specific tangible return. Unless there is an application against which increased productivity can be quantitatively mapped when using a Tablet, it will be hard for resellers to sell these pretty toys.

Greenwood argues it will be possible to prove the worth of Tablet PCs with small, low-budget pilot projects that fly below accountants' radars. But will the products be able to prove themselves? For basic data entry and form-filling applications, it may be possible to use low-cost PDA devices with built-in wireless LAN connectivity, such as the Toshiba E740 pocket PC.

Wagamama, the rapidly growing UK-based restaurant chain, already uses iPaq pocket PCs sitting in a PC card cradle with a wireless LAN card, so waiters can take orders and beam them directly to the kitchen. But Laver suggests information workers will be the target market for Tablet PCs. He claims clinicians in hospitals will need multiple applications - including vertical software - and larger screens.

A quick poll of corporate customers shows differing levels of interest. Paul Katigbak, vice president of emerging technologies at the CIBC Bank in Canada, doesn't think handwriting recognition and switchable screens are good enough reasons to buy. "If you look at laptops now, they are very small and light. The Toshibas are an eight-by-five form factor. You have full XP running on them and enough memory and everything else," he says. Katigbak adds he has been evaluating the RIM Blackberry and iPaq, "but not the Tablet PC - there's really no driver within the enterprise that says we should look at this".

A glimmer of hope
There is a little more interest in vertical markets. David Poirier, executive vice president and CIO for Hudson's Bay Company, a large US retail chain, says that although there is no significant opportunity for the Tablet among traditional office workers who are mostly stationed in the same place, it does have potential as a tool for his in-store sales force. He believes an information resource like the Tablet PC would be very useful.

"I'm not talking about people at the cash registers. I'm talking about gift registrars, for example. Salespeople, instead of going to a catalogue, would be able to call up different colours and models of item on the Tablet PC," he says. Apart from anything else, it will look cool - and that counts for a lot in the retail environment.

Opinion is divided over whether there will be a clash between Tablet PCs and PDAs in the horizontal market. Brown argues the differing price points of PDAs and Tablet machines make it highly unlikely that an IT manager would replace one with the other.

Marc Erwich, international marketing director at ScanSoft, a software vendor selling imaging, speech and language software for automating manual processes, says there could be an overlap. ScanSoft, which has announced support for the Tablet, argues PDA wireless connectivity levels the playing field, but the Pocket PC operating system will become more closely aligned with mobile phones in the future.

Brown is more convinced there will be competition between Tablet PCs and other devices in the vertical sector. On the one hand, it will be easy to integrate Tablet PCs into an existing PC infrastructure, meaning less investment in third-party integration. On the other hand, a lot of vertical market players that need mobile pen input already have systems in place. But Brown identifies a niche where vertical market applications must be used alongside horizontal applications such as word processors and spreadsheets. He uses in-store stocktaking as an example. But the demand for such applications will be limited.

Too weak to survive?
Brown warns there is a more serious problem for resellers wanting to sell the Tablet into horizontal and vertical markets. He believes the number of returns will be high because of inherent flaws in the hardware design of Tablet PCs. He argues convertible units - systems which function as clamshell laptops, but with rotating and outward-facing screens - are inherently flimsy. Brown claims metal fatigue will take its toll on many units, especially when one considers that workers in the field are unlikely to take much care over the well-being of company devices - screens will be rapidly flicked around and slammed down by workers in a hurry. If Brown's predictions prove correct, resellers could experience high levels of returns on the devices, which can hardly be described as rugged.

One final thing to consider about the Tablet is its handwriting recognition. Although this has been touted as a feature on Pocket PC devices and Tablets, Microsoft has played down the handwriting recognition capabilities since the summer, when spokespeople began to claim users should consider themselves lucky if recognition worked with a high degree of accuracy. Microsoft says the handwritten input "turns ink back into a first-class citizen", whatever that means, but many may consider it a marketing gimmick.

Laver explains users will only be expected to use pen input when they are in meetings and don't want to use the laptop in its traditional configuration, but it remains to be seen how people used to storing notes and documents from meetings as ASCII text will take to storing an image of their own handwriting. It also raises the question of text searches; the operating system searches handwritten text by attempting to recognise it on the fly, matching it against the search query. The beta review machine MicroScope played with this summer left much to be desired.

Tablet PC success would be good news because anything that makes computing more intuitive can only be a good thing. Nevertheless, it has a lot of challenges to overcome first. Launching in a stagnant PC market will prove difficult for Microsoft. Finding the right niche applications in the vertical market will be far from easy. In the horizontal space, users may find it difficult to get to grips with the handwriting system, especially as recognition has been played down. On a more emotive note, Tablet PCs lack the sensuousness of pen on paper.

George Orwell summed it up perfectly in 1984, when he described Winston Smith's illicit diary writing: "The pen was an archaic instrument, seldom used even for signatures and he had procured one, furtively and with some difficulty, simply because of a feeling that the beautiful creamy paper deserved to be written on with a real nib instead of being scratched with an ink pencil to mark the paper was the decisive act."

www.cardiff.com
www.gartner.com
www.idc.com
www.microsoft.com
www.scansoft.com
Read more on Mobile hardware