Start as you mean to go on
The time to make new year's resolutions is nearly upon us. If you resolve to keep staff happy, think creatively. Roisin Woolnough...

Download this free guide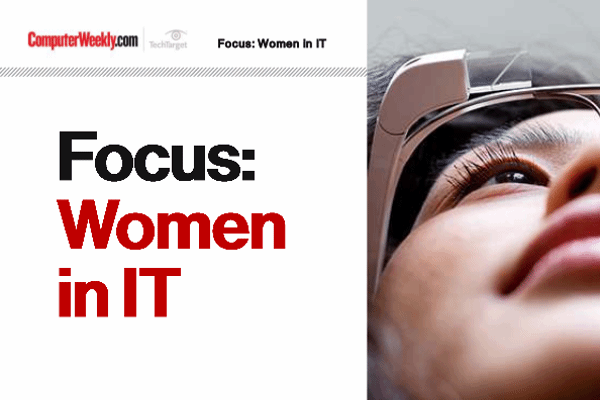 Shifting the landscape of gender and diversity
The number of women in tech in Europe is an average of 16%. This guide offers a collection of articles highlighting some of the prominent issues surrounding increasing the number of women in the IT industry.

By submitting your personal information, you agree that TechTarget and its partners may contact you regarding relevant content, products and special offers.

You also agree that your personal information may be transferred and processed in the United States, and that you have read and agree to the Terms of Use and the Privacy Policy.

The time to make new year's resolutions is nearly upon us. If you resolve to keep staff happy, think creatively. Roisin Woolnough reports



Contrary to popular belief money isn't everything when it comes to retaining staff. Obviously, individuals want to be financially rewarded for their efforts, but there will always be some company that promises higher wages than you can offer, so managers need to find other ways to keep their employees satisfied.

"Salary increases are a big motivator for people, but only for a short period of time," says Ann Swain, chief executive at the Association of Technology Staffing Companies. "It would be far better to invest in ongoing training programmes."

Look at any survey into what motivates IT professionals and they will all say that skills and training are the top concerns. Salary and corporate perks are important, but the number one focus needs to be career development. The organisations that have high retention levels are those that invest in regular training and give ITers exciting and challenging projects to get their teeth into.

Peter Knight, IT director at financial services company Capital One, believes his high retention rates are good because his staff are happy and fulfilled at work. "Our attrition rate is 8%, which is about half the national average. A very important part of a manager's function is to look after the welfare and career development of people. Training is a very large part of that."

The big fear among IT managers is that by improving a person's skills set they are simply priming them to move to a new job. This has led to a corporate reluctance to invest money in training staff. Some companies have resorted to issuing employees with tie-in

periods of anything up to two years, on the proviso that if a person leaves the company before that time is up, then they have to pay back all or some of the costs of training.

"Companies shouldn't have to do that, but if it is the difference between receiving training or not, then it is worth it," says Swain.

She says the first thing managers need to do when trying to improve retention levels is to stop worrying that employees will jump ship as soon as they have some new skills under their belts. Swain explains, "People always say to me, 'What if I spend all this money training them and they leave?' My reply is, 'What if you don't spend any money training them and they all stay?'"

The big mistake is to view training as a one-off concern. "Training must be over a period of time and you have to drip feed them," says Swain.

Individuals want to feel that their employers are continually investing in them, moving their careers forward. It is all about making sure employees can see a career path within your organisation and that their skills are being developed.

Swain believes it is crucial that managers and employees build up a good, strong relationship. "It is managers who retain staff, not companies," she asserts.

While Knight agrees with this sentiment, he also thinks individuals are increasingly interested in the values and behaviour of their organisations. Capital One is involved in several community projects, such as helping out at a school for children with learning difficulties. Knight says all the staff who participate find it immensely rewarding and morale-boosting, and are willingly give up their own time to work at the project.

People are no longer satisfied to just put in eight hours in an office - they want to enjoy their work. Capital One sets aside some money solely to inject some fun into the work environment. "Having fun is really important, so we have a fun budget," explains Knight. "It is £50 per employee per quarter and they can spend that money on whatever they choose. It could be paintballing, go-karting or a trip to Paris."

Ailsa Hutton, Capital One's IT training manager, is off to Dublin next March with some of her colleagues. "We have put two quarters' worth together to do the trip. I am really looking forward to it and it helps you get to know the people you work with."

While most companies stick to more traditional ways of treating employees - such as the company car - more and more are recognising the value of corporate perks. In with the dotcom explosion came a whole new wave of workplace benefits, including on-site massages, yoga and evening classes paid for by the company. Although the dotcomers might no longer have a job, they do have happy memories.

Typical incentives offered to retain employees

Training



Pay increases and bonuses



Pensions



Share options



Company car



Travel opportunities, both for business and trips with teams



Free or subsidised healthcare and gym membership



Eating or drinking with colleagues on the company card



Activities such as kickboxing, French classes and on-site massages



Luncheon vouchers.
Read more on IT jobs and recruitment