Stamping out the fraudsters
A surprisingly high number of candidates stretch the truth on their CVs. Wise employers should verify the accuracy of applicants'...

Download this free guide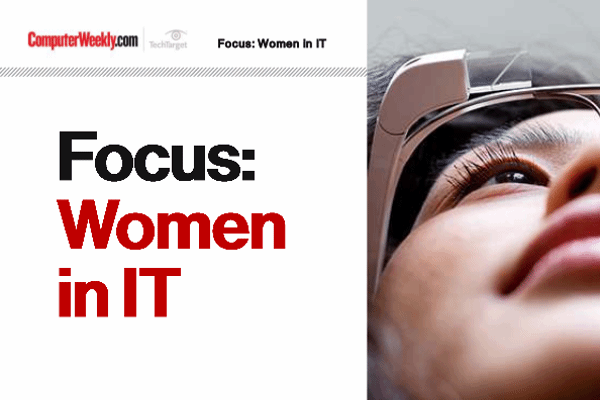 Shifting the landscape of gender and diversity
The number of women in tech in Europe is an average of 16%. This guide offers a collection of articles highlighting some of the prominent issues surrounding increasing the number of women in the IT industry.

By submitting your personal information, you agree that TechTarget and its partners may contact you regarding relevant content, products and special offers.

You also agree that your personal information may be transferred and processed in the United States, and that you have read and agree to the Terms of Use and the Privacy Policy.

A surprisingly high number of candidates stretch the truth on their CVs. Wise employers should verify the accuracy of applicants' claims



It is said that everyone has a chance to be famous for 15 minutes. One opportunity to be under the spotlight is when advertising yourself to a prospective employer. What better chance is there to get your message across than in a curriculum vitae?

The CV provides you with at least two pages to summarise your life and what you have to offer, hopefully generating enough interest in yourself to gain a response.

It is the need to maximise the attention the CV gets and to try to stand out from the competing crowd that tempts our human frailties. When does an embellishment to sustain interest become a lie? That question is sufficiently important for companies to employ the services of CV checkers to go through applicants' details to determine whether they contain more fact than fantasy.

CV Check of Exeter works for a broad range of companies from IT, financial services and recruitment firms to schools, colleges and local authorities. And its services are needed more and more.

"In an increasingly competitive world, CV fraud is on the increase," says managing director Katie Turpin. "Our services are therefore in demand with employers concerned about the quality and integrity of their employees."

When is CV Check called in? "We try to be involved from the earliest stage possible," she says. "The best time for an employer to introduce the concept of pre-employment screening is at advertisement stage, since it helps deter time wasters from applying for the position. As for the detailed checking procedure, most companies implement it at short list or final offer stage."

Background detectives
CV Check takes ten working days from the date of instruction to carry out the service. The first stage is to gain full written consent from the candidate to conduct pre-employment checks. This is due to the Data Protection Act. "Without this, we will not proceed," says Turpin.

The process is simple. "Depending on the level of report required, we conduct checks via previous employers, schools, colleges, professional bodies, various agencies and associations to verify the factual accuracy of the details on the candidate's CV or application form," she explains.

The fact that candidates know they are being checked should be enough to deter them from telling the odd porky. But where on the CV do they lie most?

"Previous employment checks frequently throw up some interesting discrepancies," says Turpin. "We often find candidates inflating their final salary levels or improving upon the list of responsibilities and achievements. Other key areas are start and end dates, which are used creatively to cover up employment gaps or short (and often less successful) employment periods with other companies."

In research carried out by Mori in August, one-third of the workforce admitted to lying on their CV. The majority of lies were designed to make the applicant appear to be more interesting.

Just under half the people questioned admitted to lying about their leisure activities in an attempt to look more interesting.

Nineteen per cent lied about their personal skills and qualities, while 28 per cent went slightly further and lied about their salary details.

Most people either assume the employers will not check their details - just less than a fifth surveyed thought no one would bother and a further six per cent said if they were confronted about their lies they would claim it had been a typing error.

There is increasing awareness that employers can and will perform checks, but job candidates have become ingenious at finding ways around these checks. Among the howlers Turpin has come across is one candidate who constructed his employment history totally from companies he identified as having been liquidated or dissolved, making it virtually impossible for anyone to check his previous employment.

Paper evidence
She even has experience of people lying about their qualifications, even though that is the one area where proof is available in the form of a certificate. Extra care has to be taken to make sure they are genuine. And the temptation for candidates to inflate their personal importance is too much for some.

"When checking qualifications, we often find candidates 'massaging' their grades or claiming they are a certified member of a professional association when they are not," she says. "We have also checked candidates who have been found to have forged degree certificates and degrees from fictitious universities."

Joking apart, lies on CVs point to weaknesses in candidates that could prevent them doing their job properly, or worse.

"Probably one of the most severe cases we have encountered was a candidate who used a combination of their own employment history and qualifications mixed with those of a close relative on their CV."

CV Check makes no judgement on the findings of any checks. It passes the information to clients to discuss openly with the candidates before judgements are made. The service costs £110-£300 per candidate screened.

So how does the IT sector fare? "We have found that IT candidates present a higher level of discrepancies than candidates in any other sector," reveals Turpin. "Our statistics show that at least 25 per cent of candidates we screen have discrepancies on their CVs. In the IT sector, this figure jumps to a staggering 40 per cent of candidates which have significant discrepancies on their CVs."

The integrity of CVs is vital enough to Sun Microsystems for it to outsource its CV checking facility, which verifies details such as credit ratings and exam results The results are not disclosed to the candidates.

Do Sun's candidates live up to their CVs? "At a graduate level, yes," says Anthony Ball, graduate recruitment manager, Emea. Have candidates ever lied to him? "I have never experienced it during my career at Sun, but I have come across it in previous occupations and prior consultancies," he says.

The most common areas of economy with the truth he encountered were people claiming to have better degrees than they had or taking sole responsibility for something they shared or didn't have responsibility for. "Four people in the mid-90s claimed to me to be responsible for the Orange brand," says Ball.

One candidate he came across before working at Sun was applying for a role with a house building organisation. He had been so creative with his CV that he had constructed a paper dwelling in which to house his CV, which came in four parts.

"It was the practicality of dislodging it" that presented the difficulty and irritated Ball - presumably not the best introduction to a potential employer.

Yet there is a distinction between creative enthusiasm and telling untruths. Sun has reverted to requesting CVs rather than application forms because it wants to encourage candidates to express themselves beyond the parameters of a given question. "It makes it more difficult for employers to search for information, but it allows candidates to express themselves in the way they want to," says Ball.

Online applications
The Internet is also streamlining the process of IT recruitment. Sun receives the vast majority of its applications over the Internet, which tends to encourage shorter, more relevant applications that can be targeted and dealt with by the system more easily.

Rather than being too enthusiastic, for all the candidates who oversell themselves there are probably more who could be more expansive. "In my experience, I have seen more people who undersell their skills, whose CVs do not fully reflect all they can do and have previously achieved," says Elizabeth Staples, UK recruitment manager for IBM.

IBM operates a system of telescreening to clarify anomalies on CVs. It relies on interviews to establish what a person is capable of, whether they have lied or not. "I am sure we have all seen or encountered statements in CVs that stretch the truth and may border on inaccuracy," she says. "I usually find that such issues are quickly identified during a thorough, structured interview."

The most entertaining CV Staples has received was among a batch for artists/designers. "We received some very innovative applications, including a full CV printed on the side of a jar of coffee (with an invitation to 'review the CV and have a coffee on me'). This certainly proved a challenge for the scanning facilities," she says.

Part of the art of CV writing is making sure it is accepted rather than binned. Staples likes to see a neatly laid out CV that has lots of white space on no more than three pages and is easy to read. "I am particularly keen on the first page starting with a brief personal profile, summarising the applicant in a few descriptive sentences," she says.

What she dislikes are spelling mistakes, handwritten corrections to a typed CV, duplex printing and accompanying letters written on lined, pre-punched paper. "However, the recruitment database is very objective and judges applicants on their skills or merits - ensuring we hire the best person for the job regardless of the shortcomings of their CV," she claims.

But all this takes time. For a busy manager, searching through CVs and determining the truth can be an unpalatable, time-wasting and unrewarding task. Robert Green, sales director of Strategix, a company that supplies distribution systems, relies on his skills on the telephone to determine whether a person is suitable or not. "I trust my judgement to go for a telephone screen as the first step in the process," says Green. He can do 20-30 telephone calls in a week, whereas an interview takes an hour.

So honesty is the best policy when writing your CV, and you should be aware that if you lie, you probably won't get the job.

Liars, liars everywhere
According to a survey by Mori conducted in the summer, almost one-third of the UK workforce lied on their CVs.

Most of the lies are employed to make the individual appear more interesting, but one of the more worrying conclusions of the survey was a significant number of people did not consider lying on a CV to be a crime.


One in five people thought that not mentioning previous jobs that ended badly was not lying, but was just a case of not drawing attention to the negative.



Eighteen per cent believed interviewers expected them to exaggerate their experiences on CVs.



Five per cent lied about their education history.



Three per cent lied about their qualifications.



Two per cent lied about their previous job title.
Read more on IT jobs and recruitment