Speeding up Internet access
Slow connections are stopping small businesses gaining maximum benefit from the Internet. Is broadband the right way to...

Download this free guide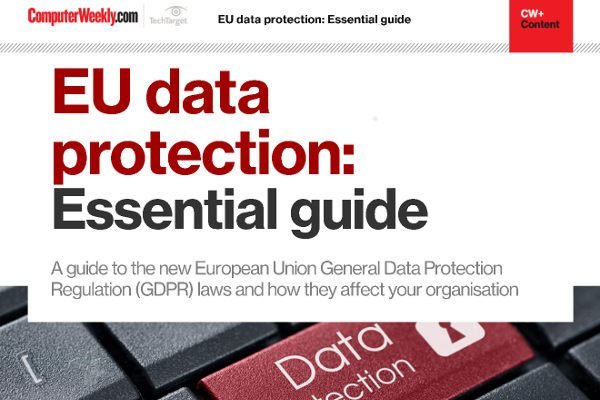 EU data protection: Essential guide
Access this guide to aid you in facing the challenges, opportunities and key actions need to consider in preparing your organisation for GDPR.
By submitting your personal information, you agree that TechTarget and its partners may contact you regarding relevant content, products and special offers.
You also agree that your personal information may be transferred and processed in the United States, and that you have read and agree to the Terms of Use and the Privacy Policy.

Slow connections are stopping small businesses gaining maximum benefit from the Internet. Is broadband the right way to turbo-charge their online presence?



More than a quarter of small businesses are still having problems getting the most out of the Web. Experts believe that high-speed Internet access technologies, collectively known as "broadband", may solve many of these difficulties.

In the US, often seen as the earliest adopter of Internet technology, around 60% of small businesses have Internet access, the same proportion as in the UK. However, US companies tend to have faster connections to the Web and attract more business online. A survey by Dun & Bradstreet has found that at least half of US small business Web sites are generating Internet sales compared to an estimated 10% of their UK counterparts.

The latest report by UK telecommunication regulator Oftel stated that small businesses were considerably less satisfied with speed of access than medium-sized rivals. Oftel believes that this is owing to their dependency on slow, dial-up access. By contrast medium-sized businesses were more likely to use faster ISDN connections or fibre-optic leased lines.

The slow speed of dial-up access restricts e-mail, electronic faxes and file transfer. For example, using a dial-up connection to e-mail a 50,000 item personalised pricelist to 1,000 customers would take nearly three hours.

At present two-thirds of the small businesses in the UK are reliant on this low speed connection, which operates at around 56kbps a second. This was fine for older text-based Web sites but as sites become more complex, or include graphics and sound, the slow speed makes accessing them increasingly frustrating and time consuming.

Although some small businesses use ISDN - an early version of broadband - or leased lines - which can offer connection speeds of up to 4mbps - these are costly solutions to the connection conundrum. The average cost for a 128kbps ISDN line is around £8,000 per year and prices for leased lines are 50% higher still.

The main alternative to dial-up is broadband technology, which has a minimum capacity of 64kbps and can go up to 2mbps. Broadband connections can use either high-speed telephone lines or the cable network to provide unlimited Internet access for a fixed monthly fee. On average, broadband access for a small business is cheaper than both ISDN and leased lines, costing around £1,500 per year.

Broadband is much faster than dial-up. Using our earlier example, to e-mail the same 50,000 item personalised pricelist to 1,000 customers would take as little as 20 minutes compared to three hours with a dial-up connection.

However, at present few businesses have switched to broadband. The technology is still very new, and this has been compounded by delays in the rollout of the service across the nation. In particular, BT has been criticised for being tardy in allowing rivals to use its exchanges to develop a wider selection of competing services.

The other major problem with broadband is poor reliability when compared to either dial-up connection or ISDN. With around a dozen major service interruptions in the last year, the resulting newspaper headlines have led to widespread distrust of the fledgling technology. BT says these problems are being addressed and the frequency of service interruptions has fallen dramatically in the last few months.

Most UK customers can now sign up to broadband through the major ISPs. The few ISPs who currently don't offer broadband services are quickly moving to offer new high-speed services.

Even the two largest ISPs in the UK, AOL and Freeserve, which have both traditionally targeted home users, are now offering broadband services. Together the two sector giants have a 30% share of the small business Internet connection market and both have now started to offer business packages that include broadband access, business advice, Web site design and e-business facilities.

Going broadband: key issues
Advice from organisations such as the Federation of Small Business, the Department of Trade and Industry and the Confederation of British Industry shares a common theme:

Using the Internet can benefit your business but you must first have a clear idea of what you want from your Internet activities both initially and in the future.

Calculate the cost of your existing Internet access and talk to your ISP about what it will cost to switch to a broadband solution. If your ISP does not offer broadband, consider rivals that do.

The most common online strategy for small business is to provide Internet and e-mail access for computers on the company network first. Next many small businesses will hire a Web designer to create a simple Web page showing details of their products and services.

As small businesses become comfortable with Internet technology, they may want to add some limited transaction capability to their site. Many will also allow customers to request information or buy items online.

Both Web design and simple e-commerce systems can be developed on a tight budget by employing designers to work on a fixed-fee basis.

Further information:
http://www.businessbureau-uk.co.uk/ecommerce/starting-out/isp/check_list.htm
A useful checklist for small businesses looking for an ISP

http://www.fsbdial.co.uk
The Federation of Small Business has a Web hosting and e-commerce solution backed by Royal Bank of Scotland, Microsoft and Intel

http://www.trustuk.org.uk
A DTI and Consumer Association initiative to create a code of practice for selling and buying goods online

We would like to hear from you!
How has the lack of affordable, fast Internet access affected your e-business strategy? What's the biggest obstacle that you've faced?
E-mail CW360.com and share your experiences with us >>
E-Handbook

E-Handbook

E-Zine
Read more on IT for small and medium-sized enterprises (SME)