Special Report: Linux means business
Linux rules, OK! Well, that may be a few years away given Microsoft's apparently iron grip on the market, but the costs to the...


Download this free guide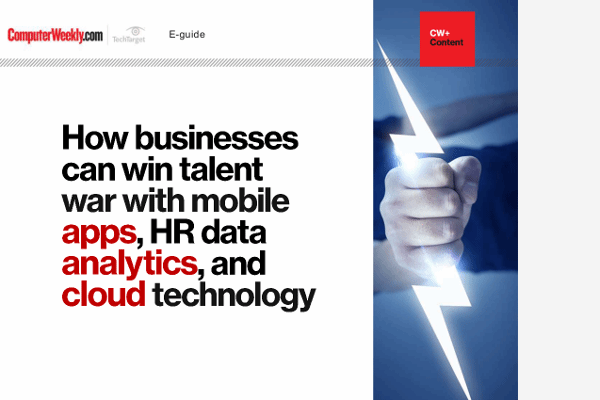 How businesses can win talent war with mobile apps, HR data analytics and cloud technology
Latest articles on HR best practices: mobile apps disrupting the annual staff appraisals; reasons for and against open-source software; and Rolls-Royce case study.
By submitting your email address, you agree to receive emails regarding relevant topic offers from TechTarget and its partners. You can withdraw your consent at any time. Contact TechTarget at 275 Grove Street, Newton, MA.
You also agree that your personal information may be transferred and processed in the United States, and that you have read and agree to the Terms of Use and the Privacy Policy.

Linux rules, OK! Well, that may be a few years away given Microsoft's apparently iron grip on the market, but the costs to the user of the Seattle giant's licensing changes and growing acceptance of Linux as a serious enterprise software contender could mean that the penguin will eventually rule the roost.



So what can Linux offer you in terms of real cost and efficiency benefits? The articles in this CW360.com Special Report will give you the lowdown on what's available now and the commercial directions the operating system is taking.

One thing is certain - Linux means business.

The state of the Linux nation
Enthusiasts are eagerly proclaiming Linux as the saviour of computing. So is Linux mature enough for the business and should it be trusted to run enterprise-critical systems?
Read article >>

Is Linux ready for the data centre?
With big players like Oracle and Dell now backing Linux, the operating system has the data centre in its sights. Does it offer a compelling high-end alternative to Windows and Unix?
Read article >>

Opinion: Winning the Linux gamble
The future of Linux is a huge game of poker and the price for a place at the table is billions of development and marketing money, argues technology guru and futurist Simon Moores.
Read article >>

UnitedLinux could kill off Unix
Better support on hardware platforms together with easier installation and administration could eventually see the penguin taking over in the enterprise market.
Read article >>

Oracle/Linux combo beats Unix on price and performance
SMEs planning to boost their systems should find a cost-effective solution with an out-of-the-box configuration set to take on Unix at enterprise level.
Read article >>

IBM rolls out first Net-based utility service for Linux
Big Blue opens up new vistas for Linux users with Linux Virtual Services which provides processing and storage on an on-demand basis. The bait is big cost savings.
Read article >>
Read more on Operating systems software