Sears Clothing and the three-month stitch
Sears turned to consultants to help set up a new datacentre - a mission that was accomplished in just three months
Sears turned to consultants to help set up a new datacentre - a mission that was accomplished in just three months



Setting up a datacentre is often fraught with difficulties, especially for companies in the retail sector, where a high level of systems availability is a prerequisite.

Because of this, Sears Clothing turned to information and management consultants Nemea Consulting to help it achieve this turnaround in only three months. Paul Sandford, managing director of Nemea Consulting explains: 'We were doing Sears' Y2K work for them, so they turned to us because we had the right skills and they already knew us.'

Download this free guide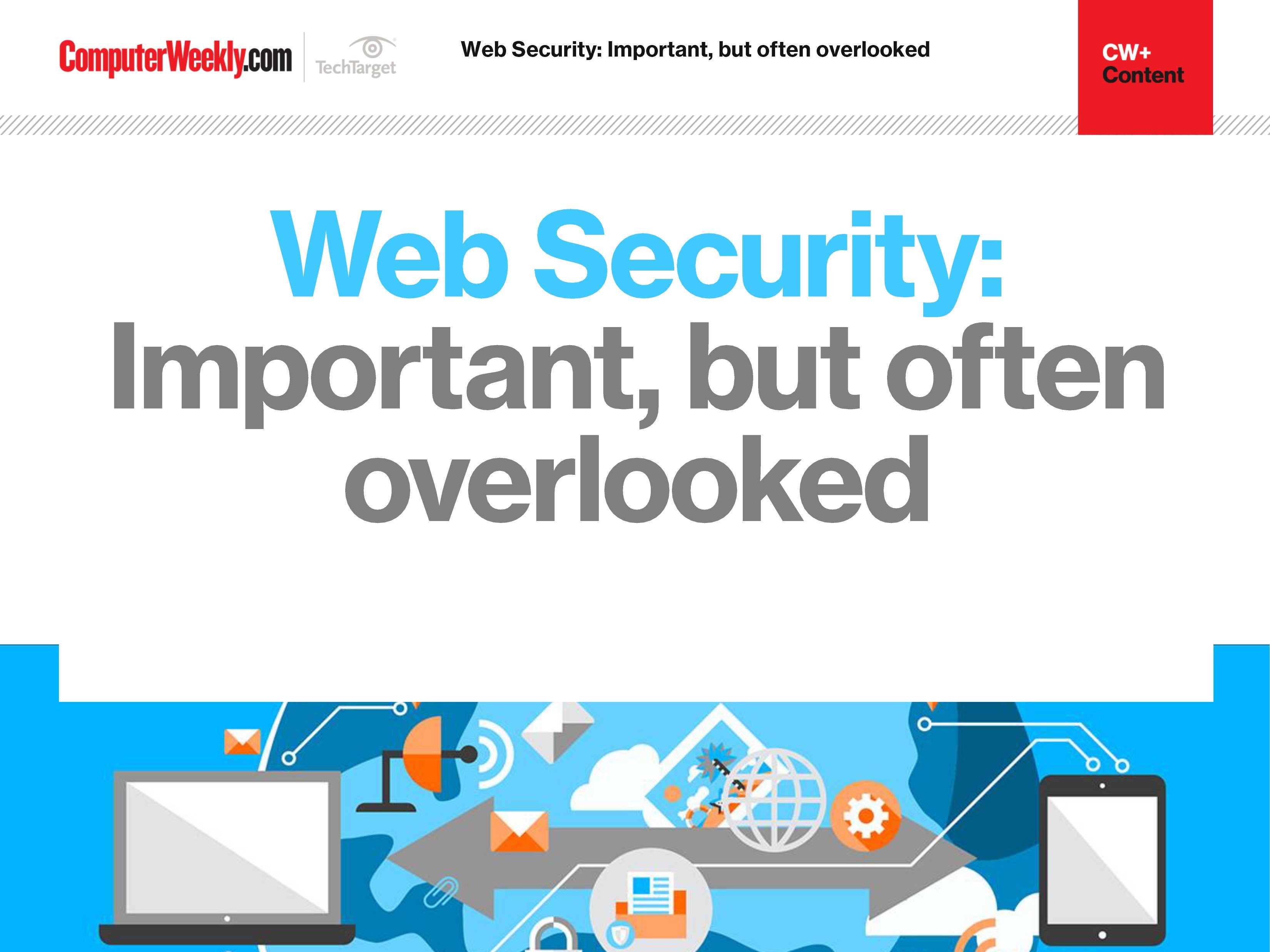 The importance of web security
Join us as we take a look at the different approaches you can take in order to bolster your web security. We find out how to identify and address overlooked web security vulnerabilities, how security controls affect web security assessment results and why web opportunities must be met with appropriate security controls.
By submitting your personal information, you agree that TechTarget and its partners may contact you regarding relevant content, products and special offers.
You also agree that your personal information may be transferred and processed in the United States, and that you have read and agree to the Terms of Use and the Privacy Policy.
Basically, Nemea was given project management responsibility for the move, although the consultancy had to adhere to a strict three-month deadline. Starting at the end of February last year, the project went live on June 1 1999, no mean feat given the complexity of the plan.
Sandford explains: 'The Leicester datacentre was moved mainly to Cricklewood in north-west London, although some facilities went to a site in Hendon, also in London.' The Cricklewood datacentre now houses seven AS/400s with a total of nearly half a terabyte of storage, an IBM SP2 parallel processing system for planning and reporting, as well as a collection of servers supporting users in the head offices and distribution centres.
Indeed, the datacentre provides all the IT services for the Sears Clothing business, supporting high street brands such as Warehouse, Wallis, and Miss Selfridge, as well as providing services under an outsourcing contract to Adams childrenswear.
Mike Wilks, director of computing services for Arcadia explains: 'The AS/400 has the reliability and horsepower we needed to support a business with over 1500 high street stores and concessions, and the multi-brand head office. Additionally, the availability of quality applications like JDA and Coda, and the support available for them, removes a major cost for the IT department.'
Wilks also highlights the fact that support costs for the AS/400 are low, due to the fact that the operating system has everything built in. This means that Sears Clothing could avoid the need for the deep technical systems and applications staff often needed on other platforms.
The project assumed even greater importance when the Arcadia Group acquired Sears Clothing from Philip Green last year. In this way, the new datacentre was also part of the re-organisation scheme started by the Sears Group to facilitate the sale of Sears Clothing to Arcadia.
Deliverable 'products'
Nemea used a product based methodology to manage the project, which focused on deliverable 'products' rather than activities and to-do lists.
Wilks says: 'Much of Nemea's value was in their role as 'honest broker', they were able to get on with everyone, ensuring good communication, and an effective team approach to delivering results. This was crucial during a period of change characterised by staff insecurity, and complicated by internal politics.' According to Sandford, however, Nemea's approach to the move was quite straightforward.
He says: 'The plan was quite simple, we had the main site in Cricklewood prepared, and through project management we identified the critical paths.' Other companies playing a part in the datacentre move included Cap Gemini, which had already outsourced the group data centre in Leicester. Wilks says: 'Nemea was able to work successfully with Cap Gemini, and together with the in-house Sears Clothing team, delivered the move on-time and under budget.'
According to Sandford, this meant that Nemea was able to complete the move with no downtime whatsoever. He says: 'One of our unique selling points at Nemea is that when we do something, the client always comes first, so we deliver without disrupting the client.' In a project of this nature time really is of the essence, although the process was made easier by Nemea's experience of working with the AS/400.
Essentially, Nemea's role was to support Sears Clothing's IT director, and make sure that business-critical systems were supported, such as the company's array of AS/400s. Like many companies in the retail sector, IBM's flagship mid range server fulfilled a crucial role at Sears Clothing.
Moreover, one person involved in the project even described the server as being at the heart of Sears' current operation. He says: 'The workhorse of Sears was the AS/400 running JDA retail solutions.' As well as successfully working on the Y2K project at Sears Clothing, another point in Nemea's favour was the fact that it had already completed projects with other high-profile AS/400 users, such as Mothercare.
Furthermore, the consultancy is also experienced in working with JDA and its AS/400 products. Like most people in the IT industry, Sandford rates the AS/400 as a highly stable platform. He comments: 'Sears had a lot of their own AS/400 people, but they did need support so that Mike Wilks had complete visibility over what we were doing.'
For his part, Wilks believes that companies planning to undertake similar work should first decide whether they already have the necessary skills to do it. He explains: 'You should first recognise whether you have adequate project management skills in-house, and if you do not, then you should buy them in. You should also establish a partnership with all the suppliers involved.'
Read more on IT risk management