Old values and the New Economy
Last month's acquisition by a traditional bricks-and-mortar company, John Lewis, of on-line retailer Buy.com has demonstrated...
Last month's acquisition by a traditional bricks-and-mortar company, John Lewis, of on-line retailer Buy.com has demonstrated where the power in business-to-consumer e-commerce now lies.
David Bicknell
Managing Editor
Many companies have tried - and so far, failed - to make money out of e-commerce, and it is the Old Economy names - complete with their brand names, existing customer relationships, and ability to better-deliver fulfilment, that are now in the best position to succeed.

Download this free guide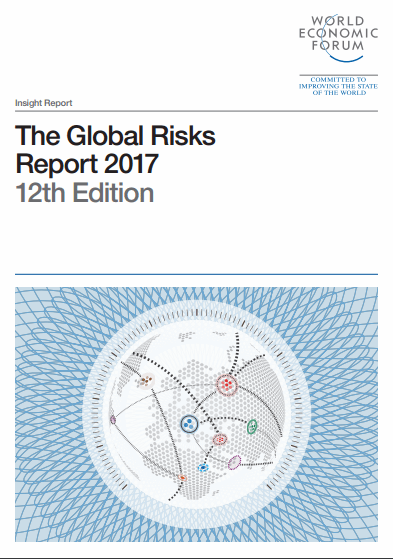 Global Risks Report 2017
Crisis patterns over the past decade have changed dramatically. 10 years ago elements such as civil war and oil prices were the top global risks to take into account. Now we see water crisis and extreme weather events taking control of keeping us up at night. Download this extremely insightful Global Risk 2017 assessment from the World Economic Forum to help prepare you for what you can't know.
By submitting your personal information, you agree that TechTarget and its partners may contact you regarding relevant content, products and special offers.
You also agree that your personal information may be transferred and processed in the United States, and that you have read and agree to the Terms of Use and the Privacy Policy.
For many of the old dotcoms, the best bet for them is to get together in an alliance, similar to that originally fashioned by Great Universal Stores and Jungle.com, Kingfisher and ThinkNatural, or Wal-Mart and Shopsmart. It is these alliances that are featured in our special report on business-to-consumer e-commerce, which also looks at how to avoid the pitfalls in setting-up your online operation. And together with market researcher Gartner Group, we have a special quiz designed to help you decide whether or not you have a successful e-commerce strategy.
In news analysis, we also look in more detail at John Lewis's Buy.com purchase, including how it might integrate it into its core high-street operations.
Meanwhile, as dotcom start-ups fade away, opportunities exist for 'scavengers' to fly by and pick up 'carrion' from what just a year ago were fledgling companies with good ideas, high hopes of success - but which were dependent on funding that has now slipped away. We explain on p74 how you can windowshop for dot-com bargains.
For some small- or medium-sized organisations, opportunities still exist to create a Web presence without paying a fortune. On p22, we detail how Sussex Yacht Club managed to create what it hopes will be a "communications hub for yachting" on a budget of £1,500.
E-Handbook

E-Handbook

E-Handbook
Read more on IT for small and medium-sized enterprises (SME)