Legal update: It's the way you sell it
It's an elusive magic formula that makes online advertising pay. Companies are pushing out the boundaries, but with ethically...

Download this free guide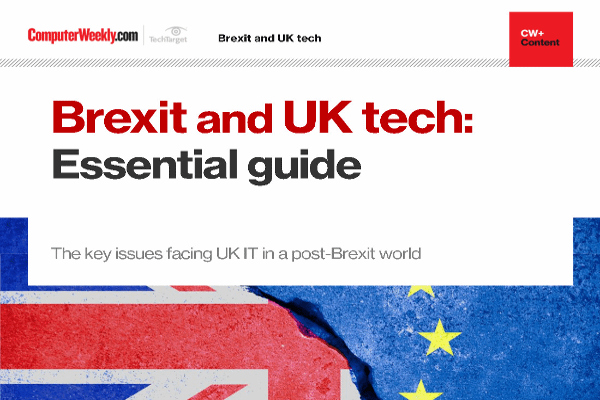 Brexit and UK tech: Essential guide
Find your way in the post-Brexit world and establish priorities in the face of uncertainty
By submitting your personal information, you agree that TechTarget and its partners may contact you regarding relevant content, products and special offers.
You also agree that your personal information may be transferred and processed in the United States, and that you have read and agree to the Terms of Use and the Privacy Policy.

It's an elusive magic formula that makes online advertising pay. Companies are pushing out the boundaries, but with ethically dubious results



The struggle to survive in online advertising has forced some companies to adopt solutions so innovative that they verge on the ethically dubious. Just recently, Gator.com launched its OfferCompanion product, which displays pop-up ads that obscure pre-existing banners on a website. Needless to say, this is done without the consent of the site's publishers and advertisers, prompting the US Interactive Advertising Bureau (the IAB) to suggest that Gator.com presents a false and misleading business relationship between the sites and the substituted advertisers.

Although unable to sue Gator itself, the IAB is petitioning the Federal Trade Commission to take the matter further.

The legal issues raised by Gator's practices are manifold - partly contractual, partly privacy-related (Gator is able to monitor surfing habits and target its advertising with disturbing accuracy). Such complex problems are likely to become an issue in the UK in the foreseeable future - yet right now, most advertising-related issues are simpler and pertain to the nature of the ads themselves: are they honest and decent?

In late August, Emap-owned MaxPower was forced to apologise to recipients of a joke-email, after the UK's Advertising Standards Authority (the ASA) upheld the complaint that the advert caused undue fear and distress. The case is typical of the hundreds of Internet-related cases that now go before the ASA each year, the figure having risen from eight in 1996 to 300 in 2000 a figure that is growing every month.

Although the ASA's remit with respect to the Internet used to be somewhat vague, this has since been rectified so that online ads (banner and pop-up), ads in commercial emails and sales promos all fall within the ASA's authority. A remit that excludes all other types of advertising that appears on the Internet is perhaps a reflection of the ASA's limited capacity to deal with cases.

So just how effective a body is the ASA? Well since the ASA's system effectively relies on media owners to enforce its decisions, and since Internet advertising does not have an equivalent media owner, one can argue that decisions are not worth much, as they can effectively be ignored by advertisers. Regulation is scant: French Connection's notorious Kinky Bugger campaign, for example, couldn't be broadcast on TV but could be seen on its website.

Yet despite these concerns, no business wants to court bad publicity and, since the basic premise to the ASA Sales and Promotion code (found at www.asa.org.uk) constitutes good business practice, it is wise to adhere to it. What's more, most website owners will require a contractual commitment to this effect - this being but one of a number of fundamental factors in an advertising contract.

So what else should be born in mind for such a contract?
Here are a few key legal pointers:


With more sophisticated ads that involve moving images, is it necessary to obtain user rights or consent?


Will you want to re-use the ad in any other medium? If so, the regulator for that content should be considered. For interactive TV, for example, the iTC code would be relevant.


Will the site commit to display the ad 24x7? If this does not happen, will you be offered a rebate? If the link is down on the site, then consider setting a time limit within which this problem must be solved.


Consider advert content: will consumers click through to part of the site where you are going to be selling? If so, the Distance Selling Regulations might apply.


When the bubble bursts
As reported in an earlier EBR, the recent downturn lays the ground open for blame-litigation against those who might be thought responsible for inflated share prices. This has now commenced in the US, with the shareholders of Webvan, a company that filed for bankruptcy, having filed a suit against the executives and underwriters - and several of the investment banks.

UK directors should remember that they are under an obligation to minimise potential loss to the company's creditors and meet the standard of a reasonably diligent person. Any court examining the matter will look not just at what a director knows, but at what he or she ought to have known. Young inexperienced entrepreneurs should take note!


Further information

Further information on all of the above is available at ebldirect.com, an online service that offers legal assistance to professionals working in e-business. As well as providing analysis across the spectrum of e-commerce legal issues, it provides case reviews and legislation.


Please call 0845 608 1188 for details or sign up for a free trial at www.ebldirect.com