Joint project to link with social services IT cuts discharge delays at Chester hospital
Hospital system automatically alerts social services to status of patients.

Download this free guide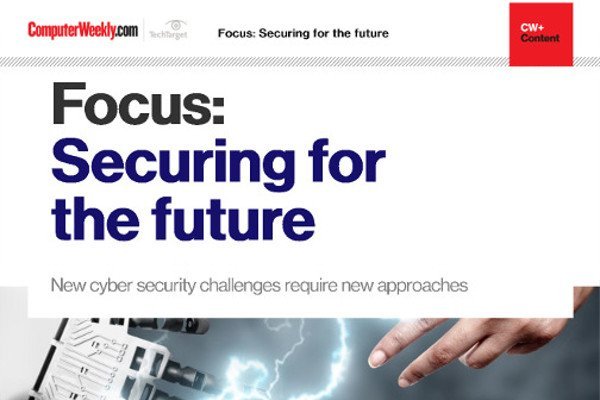 New technologies: a source of threat as well as a solution
Learn about fighting the ever evolving ransomware, IoT botnet malware and data manipulation attacks.
By submitting your personal information, you agree that TechTarget and its partners may contact you regarding relevant content, products and special offers.
You also agree that your personal information may be transferred and processed in the United States, and that you have read and agree to the Terms of Use and the Privacy Policy.

Hospital system automatically alerts social services to status of patients.



A Cheshire hospital has cut delays to patient discharges and improved planning for community care thanks to a joint IT project with social services.

The project between Countess of Chester Hospital NHS Foundation Trust and Cheshire County Council uses a SQL Server database and an encrypted electronic link from BT to send hourly alerts to a PC in a social services office.

Taking information from the hospital's patient administration records, the system sends information about patients who are to be discharged and who need care from the region's social services. Previously nurses and social services staff had to fax or phone information to each other.

Hospitals and social services departments have come under pressure to share information more effectively to reduce "bed-blockers" - a patient whose discharge from hospital is delayed because social services does not have the necessary care package in place.

Under the Community Care (Delayed Discharges etc) Act 2003, health services have to notify local social services of every patient that may require social care after they have been discharged.

The Medisec software that automates communication between the Countess of Chester Hospital and social services was originally developed to allow electronic communications between GP surgeries and hospitals using the NHS Net e-mail system. It had to be modified for the joint project with social services, which is not connected to NHS Net.

"The new computerised system is very user-friendly," said Audrey Houghton, patient access manager at the hospital. "It means that nursing staff can refer patients to social services at any time of the day or night without having to wait for office hours.

"The standardised format also makes it much easier for them to provide all the necessary details. Social services staff receive complete, accurate information and have instant access to changes."

Chester Council's social services executive member Lynn Hardwick said, "This system has resulted in closer working between the Countess of Chester Hospital and social services, and the main beneficiary, quite rightly, is the patient.

"Hospital staff can now immediately refer patients to us who we can help by making sure that their own package of care is ready for their return home."