Islington becomes transparent
People in the London Borough of Islington can now monitor council decisions online, writes Ross Bentley.

Download this free guide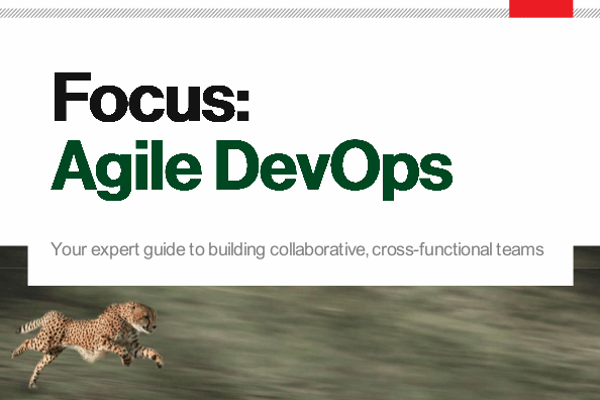 How can your business benefit from DevOps?
Let's take a look at six of the development practices that Disciplined Agile Delivery recommends for disciplined DevOps teams.
By submitting your personal information, you agree that TechTarget and its partners may contact you regarding relevant content, products and special offers.
You also agree that your personal information may be transferred and processed in the United States, and that you have read and agree to the Terms of Use and the Privacy Policy.

People in the London Borough of Islington can now monitor council decisions online, writes Ross Bentley.



Islington Council has installed an IT system to make its decision-making process more transparent and make it easier for members of the public to find out about council meetings and access council information, documents and background papers.

The report decision tracking system (RDTS) allows all council meeting agendas, reports and associated decisions to be found online. It also enables the lifecycle of a report to be easily tracked. The system has been designed to automatically send out e-mails to groups such as tenants associations when a relevant report or document is published.

Council meetings take place approximately 10 times a year to determine Islington's budget, major policy issues and plans. The council's executive also publishes a monthly forward plan which lists all the key decisions to be taken in the next four months. This includes details of what the decision is about, when and who will take the decision and who will be consulted about the decision - all of this data can now be accessed via the Internet.

The RDTS has made it easier for members of the public to check details of their councillor's surgeries, add comments or ask questions via e-mail. Using a map on the council's Web site, local people can click on the street where they live to find details about decision making in their area. The site also features a diary, which shows all meetings associated with the council and flags up where clashes occur with other community events.

In the future the council aims to dispatch agendas electronically to councillors, press and community groups and set up group forums where users will be able to comment on documents or map the progress of a report.

Arnie Gibbons, Islington Council's executive member for performance, said, "Our aim is to make the council much more transparent by opening up the decision making process.

"This new system, which is continually updated, has really started to do this as anyone can now go to our Web site and find information on council meetings and decisions and other relevant documents.

"This is part of our ambitious e-government strategy to provide seamless services that are as accessible as possible to the public."

Islington's RDTS, which has been up and running since May, can be found either by using the council's intranet or via its Web site.
www.islington.gov.uk

Read more on Operating systems software