Is a reshuffle on the cards?
Now is the time to take stock of skills, says Lindsay Nicolle
This Article Covers
RELATED TOPICS

Download this free guide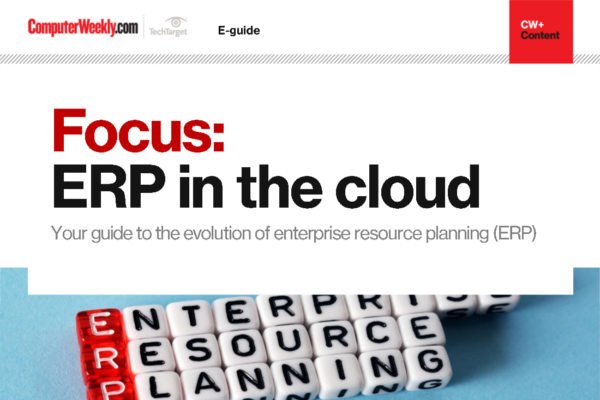 Are you keeping up with the ERP evolution?
Read about the new best practices for the ERP systems and how to tackle the growth of ERP integrations.

By submitting your personal information, you agree that TechTarget and its partners may contact you regarding relevant content, products and special offers.

You also agree that your personal information may be transferred and processed in the United States, and that you have read and agree to the Terms of Use and the Privacy Policy.

Now is the time to take stock of skills, says Lindsay Nicolle



Keeping track of skills needs and skills gaps in a busy IT department, and shuffling resources so that staff can go on training courses without affecting the running of the business is a never-ending quest.

But in today's economic climate, with companies facing headcount freezes and budget constraints, it is important that managers maximise the skills available and discover untapped abilities.

The key is to conduct a skills audit process, sometimes called a training needs analysis. There are plenty of software tools around to automate this, including those from AdVal, Docent, Global Knowledge, Personic, Sciigo (formerly Skillshelf) and SmartForce (which now owns SkillScape).

A skills audit should include a database of all staff and applicants' CVs, logging all training as it takes place with the competencies achieved, reviewing staff and their progress on a regular basis, listening to people on the shop floor who have first-hand knowledge of where the skills gaps are, and updating skills databases.

Overlooked skills
As well as technical skills, a sound training needs analysis should also identify gaps in so-called soft skills, such as the confidence to adapt to business change, personal communications, negotiation, people motivation and management, and, for more senior staff, skills such as project management.

These skills are often overlooked but can be extremely valuable, says John Hayward, head of education at Web services applications specialist SilverStream Software.

He says, "Developers with good Java or C++ skills may be terrified at the thought of a project involving Web services. However, a training plan will often reassure members of a team that the project will be well run and their career progression will be well managed."

Such skills audits will help you to use staff skillsets effectively on business projects. However, when it comes to assessing the skills needed for future projects, it is wise to consider outside help.

Under-used staff
Rick Bacon, managing director of the technology staffing division of e-business services firm Parity says, "Working with consultants who understand your business plan will help you to identify the skills you need to achieve objectives. You can map your current situation onto your business requirements and establish which skills are needed to get there."

Armed with this knowledge, employers should look around internally for people who are under-used or can be retrained - outside the IT department if necessary. There is always someone whose talents are not used in the company because they are in the wrong job.

Recruitment is the only other way to acquire new IT skills the business will demand in the future but it can be a long and costly procedure, and skills evolve so rapidly that companies risk hiring the wrong people.

Of course, training can be costly too but the expense can be contained if staff needs are identified carefully. For example, technology-based training courses, such as those from NETg, test the competency of the trainee beforehand and then only take them through the part of the course they need. Staff can learn on the job so what they learn is immediately put into practice with minimal disruption to the business.

NETg is taking this process further with "learner profiling". It is developing a system that will learn about the trainee as an individual, and deliver the training he or she needs based on their individual preferences and learning style, while supporting the needs of the business.

"Successful e-learning is more than courses on the company intranet," says Nigel Howarth, vice-president of marketing at NETg.

Intelligent learning may not solve the skills shortage, but combined with automated skills auditing it should help to speed up the time it takes IT managers to train their staff to meet evolving business needs. And in competitive markets, every second counts.

Checklist for skills action

Assess skills required - to complete a project successfully, for example



Assess the skills of individuals in the organisation and their level of competency



Match the skills required against the skills that exist and identify the gaps



Formulate a team for the project



Devise a training plan to address the skills gaps



Identify soft skills that may benefit the individual and team - team work, time management, delegation and project management skills, for example



Execute the plan and manage training throughout to ensure the schedule meets the needs of both the project and the individual.
Read more on Business applications