Government promises justice systems link-up
Government to improve IT systems in Criminal Justice system.
Government to improve IT systems in Criminal Justice system.
James Rogers
The Government has unveiled plans to improve efficiency in the criminal justice system by linking IT systems between the police, probation service, courts, prisons and the Crown Prosecution Service.

Download this free guide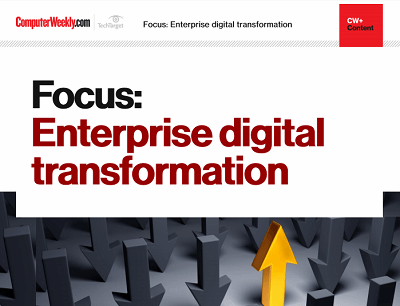 Are you digital to the transformation?
Digital transformation - the buzzword that we can't get away from. Enterprises need to accelerate their digital transformation journeys to avoid being left behind in an increasingly digital world. It's not an easy feat, but one that can be costly to get wrong. Join us as Computer Weekly takes a look at how businesses can stay on track through collaboration, innovation, and listening to user needs.
By submitting your personal information, you agree that TechTarget and its partners may contact you regarding relevant content, products and special offers.
You also agree that your personal information may be transferred and processed in the United States, and that you have read and agree to the Terms of Use and the Privacy Policy.
The report, Criminal Justice: The Way Ahead, predicts that by 2005 all the main criminal justice organisations will be able to exchange case file information electronically and victims will be able to track the progress of cases online. It also promises all criminal justice professionals access to secure e-mail by 2003.
Criminal justice IT systems have been beset by problems in recent years. Even Home Office officials admit that the sector suffers from inadequate information and communications technology.
Harry Fletcher, assistant general secretary of the National Association of Probation Officers said, "We totally support this but it is over-ambitious given the problems of the past decade. We would urge first caution, and second that the Government involves IT specialists. Thirdly, we hope that users are involved at every stage."
A recent report by HM Inspectorate of Probation found that most managers were working without adequate information on workload and costs, and most staff were struggling with either an inadequate case management systems or no computerised system at all, despite the presence of a PC on their desks.
Read more on Operating systems software