Factoring service for direct contractors
The Labour Exchange, a new funding line for direct contractors was launched last month, offering freelancers the opportunity to...
The Labour Exchange, a new funding line for direct contractors was launched last month, offering freelancers the opportunity to improve their cash flow and save time spent on back office tasks.
Set up by New Millennia Contracts, a Manchester-based factoring firm that provides a funding and payroll service to the recruitment industry, the system allows IT and engineering contractors, operating on a direct basis via their own limited companies, to draw money against their sales invoices.

Download this free guide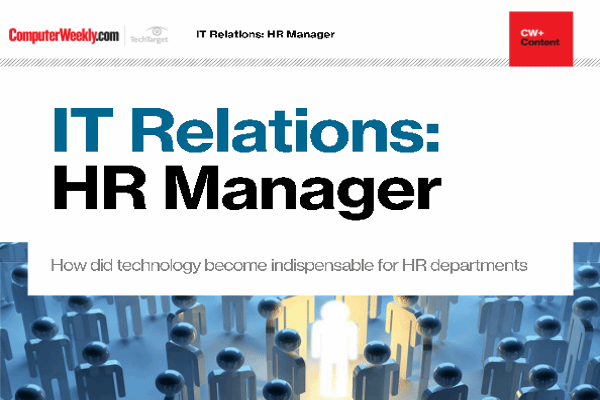 How did technology become indispensable for HR departments
HR and IT departments have begun to work closely together over the last few years. While HR historically has often received limited attention, companies now understand the key role the department plays in the business.
By submitting your personal information, you agree that TechTarget and its partners may contact you regarding relevant content, products and special offers.
You also agree that your personal information may be transferred and processed in the United States, and that you have read and agree to the Terms of Use and the Privacy Policy.
In exchange for a fee (maximum 5 per cent of any monies drawn), the Labour Exchange will then pay contractors a majority of the amount owed to them by the end-user client, within seven working days.
In this way, the company says it is able to eradicate contractors' exposure to bad or late paying clients ("who can take up to six weeks to pay for services rendered, if at all"), and can ease "cash flow headaches".
"The main advantage of our service is that direct contractors are guaranteed payment for approximately 75 - 80 per cent of their invoice values within seven working days," confirms Don Payne, managing director of New Millennia Contracts. "Also, there are no claw backs on payments made to a contractor - even if the client does not pay his invoice."
The service is simple to initiate, says Payne, and requires only that contractors are able to produce a certificate of incorporation to show that they do in fact operate a legitimate limited company business.
Contractors are not tied in to any lengthy contracts with the Labour Exchange and can "start and stop" within a seven day period as they wish. However the contractor's clients will have to pass a credit check with the Labour Exchange, and if successful will be given commercial credit terms of between 30 and 90 days.
Additional payroll services are available to contractors with PAYE employees. These include timesheet processing, payslip production, electronic fund transfers for salaries, P45, P60 or P30 forms, and liaison with the Inland Revenue or DSS.
The Labour Exchange is an associate member of the Professional Contractors Group.
Read more on IT jobs and recruitment