Contractors fight rent developer scam


Large, foreign-owned companies are undercutting their smaller British competitors, thanks to a loophole in the IR35 tax legislation, and fast track...


Large, foreign-owned companies are undercutting their smaller British competitors, thanks to a loophole in the IR35 tax legislation, and fast track visas for IT workers from India and Eastern Europe, claims the Professional Contractors Group (PCG).

Earlier this year, the Government announced its intention to slash waiting times for work permits in sectors such as IT to address skills shortages in this country. However, the PCG believes that the 'fast track visa' scheme is allowing certain multi-national companies to employ foreign IT workers on low salaries, only to "rent" them to clients for inflated fees.

Download this free guide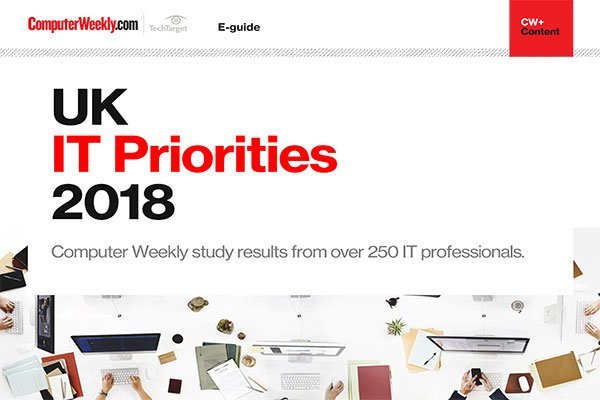 UK IT Priorities 2018 survey results
Download this e-guide to discover the results of our 2018 UK IT Priorities survey, where IT leaders shared with us what they are going to be investing in over the coming 12 months.
By submitting your personal information, you agree that TechTarget and its partners may contact you regarding relevant content, products and special offers.
You also agree that your personal information may be transferred and processed in the United States, and that you have read and agree to the Terms of Use and the Privacy Policy.
This, together with the IR35 legislation which imposes higher tax and National Insurance payments on independent entrepreneurs, is giving big businesses an unfair and non-competitive advantage over their smaller counterparts, argues the Group.
In evidence, the PCG cites a report on contractor website, Shout99, which names at least one City recruitment firm as allegedly exploiting the tax loophole to earn greater income.
According to the contractor on whose information the article is based, the client - for whom he also works - is apparently paying the recruitment firm £75,000 for each Indian worker on his site. In turn, the agency pays these recruits only £12,000 each in wages, plus accommodation.
"The guys are very happy with their salaries, as this is fantastic money compared to back home (in India) and they get to travel a lot too," writes the contractor.
Andy White, who wrote the story on the Shout99 website, believes the account highlights the unfairness of IR35 and stresses that independent contractors do not object to immigrants working in IT here. Rather, they are opposed to foreign firms getting a tax break which allows them to charge British clients less than contractors do, says White. "In general, contractors have no problem with competition, as long as the playing fields are even," he adds.
Despite fierce opposition from bodies such as the PCG, Paymaster General Dawn Primarolo is driving the legislation through Parliament in the Finance Bill. PCG chairman, Gareth Williams has called on the Government to reconsider its "divisive and unfair" legislation. "The Prime Minister has made claims to support enterprise, information technology and small business, yet his Ministers are destroying them," argues Williams. "If he means what he says - and to prove it's not just more empty words - he should reconsider this proposal."
Read more on IT for small and medium-sized enterprises (SME)