Charged up for jam-free streets?
Opinions are running high over the London mayor's latest big idea. But politics aside, how will the technology of congestion...
Opinions are running high over the London mayor's latest big idea. But politics aside, how will the technology of congestion charging work? Ross Bentley reports on the nuts and bolts of the system that goes live this week

From Waterloo to Westminster, from Piccadilly Circus to Pall Mall, motorists who regularly navigate the streets of central London are revving up for 17 February - the day the traffic congestion charging scheme goes live. And while the political debate has raged, Transport for London has been working with several technology partners to build a computer system to support enforcement of the charging scheme.

London drivers will be able to pay the daily £5 via an array of payment channels including SMS texting, online payment systems, in-store swipe cards, telephone lines and kiosks positioned both within the zone and at motorway service stations on the way into London.

A network of cameras has been set up to snap vehicles travelling into the zone. The registration numbers of these vehicles will be checked against a database of vehicles that have paid the charge. These cameras are positioned at more than 200 sites at the edges and within the congestion charging zone. Every street into or out of the zone is covered. The cameras feed images back to a secure datacentre in London's East End, with another feed to a mirror-image back-up site.

There is also a fleet of mobile camera units based in vans, which will move around the congestion charging zone and be placed each day in a site to monitor a street as required. Each fixed camera also has a built-in monitoring system, so if one fails a mobile unit can be put in place quickly to replace the fixed installation until it is fixed. Most of the cameras produce black and white images designed specifically to read number plates - while a few pan-tilt-zoom colour cameras will be used to show a vehicle in the context of its surroundings.

The analogue feeds from each black and white camera are sent back to the automatic number plate reader system. Transport for London (TfL) says this is tried-and-tested technology similar to the cameras installed in the City of London's ring of steel - a network set up several years ago to combat terrorism by checking the number plates of cars in the City.

"The software searches for the number plate all the time a vehicle is in the camera's field of vision, four times a second. And when it finds the plate, it captures a close-up image from the black and white camera and a wider image from the colour camera showing the vehicle in its surroundings. It also 'reads' the number plate and converts it into text," says Mark Brown, technical design authority at Capita, TfL 's prime technology partner.

The automatic number plate reader software can either identify a registration number immediately without any trouble or it can tell the computer it is not sure. In the latter case, the mono and colour images are checked by a person who confirms the number. Paul Williams, marketing manager at Capita, says the camera technology is tried and tested but "what is clever about the software is that it can decide when it is unsure about a number."

Chris Read, a spokesman for TfL , says that contrary to some rumours, dirty number plates and varnishing the number plate will not enable the vehicle to evade detection - each camera is equipped with an infra-red illuminator that picks up the number plate's reflection outside the visible spectrum and makes the image especially clear. The registration plate data is sent to a series of SQL servers where it is encrypted using write-once, read-many technology. This encryption, says Transport for London, means "the information cannot be tampered with or changed and is completely secure".

The camera network feeds images to the datacentre all day. Brown says he expects 250,000 vehicles to enter the charging zone each day and estimates the cameras will deliver 1.5 million "capture events" a day. However, he says the system has far greater capacity than this. The cameras have been trialled at 2.5 million capture events, while the storage system can store five times the amount of data it is expected to keep.

While the core systems have been ready for some time and have been tested thoroughly, Philip Carnelley, software research director at analyst group Ovum, says that only when the different payments channels are used in anger will any technical problems come to light. "Only when mass usage starts will we know whether the payment systems and core systems match up properly," he says.

After the end of congestion charging hours, the system will start to compare the list of registration numbers it has captured against the Oracle database of registration numbers that have been paid for, and against those that do not need to pay - such as vehicles registered with the congestion charge by holders of a blue badge, licensed London taxis or minicabs.

If there is a match between the image and the database, the image is deleted there and then. Most images will match a payment on the database, and so will be deleted without ever having been seen by a person.

If there is no match, the system will wait and carry on checking until midnight, when payment for that day ends. Then overnight, the list of numbers that have been captured but are not on the database of those who have paid or do not need to pay is sent to the DVLA at Swansea. What comes back is a list of registered keepers associated with those vehicles, plus the make and model of each one.

First thing in the morning, a team of manual checkers studies each image that has been retained overnight against the DVLA information. The images that are associated with penalty charge notices are kept until the case is resolved.

Every function at the datacentre is shadowed by another site elsewhere and there is back-up power on site, so the system will still work if there is a power cut or if a computer fails. There are two other main centres - one to house the call centre and a datacentre to support the call centre and website. "All centres have a disaster recovery site and we have agreements with third-party office service firms," says Brown.

But Carnelley thinks it is unlikely that any problems will be focused at the datacentre end. "The issues are more likely to come from a lack of user acceptance: how will they react when they can't get through to the the call centre, or when the guy in the shop doesn't know how to work the machine."

Download this free guide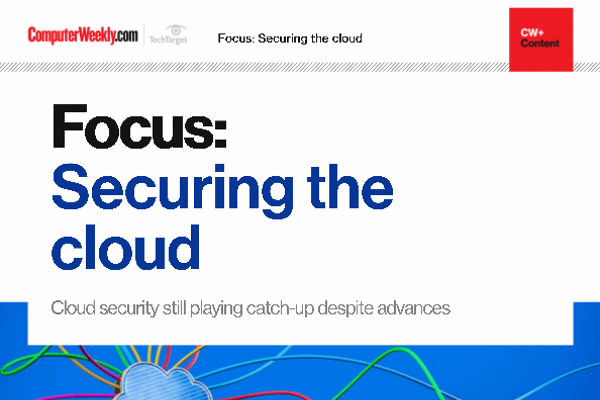 94.4% of cloud apps are not secure enough for enterprises
Access this e-guide with 6 key articles on cloud security and learn how to protect your organisation and its data on the cloud.
By submitting your personal information, you agree that TechTarget and its partners may contact you regarding relevant content, products and special offers.
You also agree that your personal information may be transferred and processed in the United States, and that you have read and agree to the Terms of Use and the Privacy Policy.
Capital transport trivia
250,000 vehicles are driven in central London every day. Bumper to bumper would make a queue from London to Hull

London motorists pay £336m a year in parking fines n In 1998 plans were made to ease congestion in London by building a motorway under the Thames

On 24 July 2002 motorists took 90 minutes to travel 200 yards down the Strand. This jam was caused by 800 sets of traffic lights failing at once

58,000 holes were dug in the roads of Westminster last year.
Read more on IT risk management