Case Study: IBM 8235 Dial-In Access to LANs Server
The best medicine for Moosehead Breweries came from upgrading its networking functions to a Local Area Network server
The best medicine for Moosehead Breweries came from upgrading its networking functions to a Local Area Network server
In the last two-and-a-half years, Moosehead Breweries Limited has upgraded and moved many of its networking functions from its AS/400r systems to a LAN. The AS/400 had provided basic dial-in access with only two incoming lines. Its remote dial-in function lacked the richness of features now provided by the 8235. "Before now, Moosehead had no significant PC networking," explains Doug Lennox, director of information systems. The 8235 enables the use of new desktop applications, such as Lotus Notes, from virtually anywhere.

Download this free guide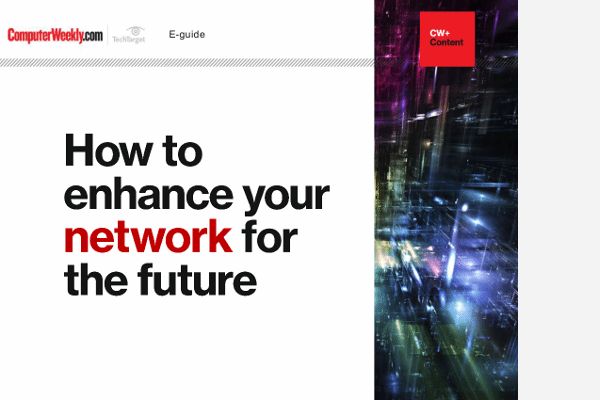 How to enhance your network for the future
Latest on networking developments and directions: NFV, self-optimising networks and IoT enabled smart cities
By submitting your personal information, you agree that TechTarget and its partners may contact you regarding relevant content, products and special offers.
You also agree that your personal information may be transferred and processed in the United States, and that you have read and agree to the Terms of Use and the Privacy Policy.

With today's sales force automation, telecommuting, customer service, Internet and intranet applications, users require fast, cost-effective and reliable connectivity. The growing requirement for remote access is driven by user need for dial-in, dial-out and LAN-to-LAN connectivity. Dial-in users need cost-effective access to centralised LAN resources. LAN-attached dial-out users need access to shared modems and phone lines. And LAN-to-LAN connections are necessary as more and more remote users depend on sharing time-critical information. IBM's 8235 DIALs family of products are dedicated, remote LAN access hardware servers for Token-Ring and Ethernet networks. The 8235 supports dial-in from remote sites, dial-out to off-site services, fax-out and LAN-to-LAN dial-up connections via high-speed analog and digital ISDN connections. The 8235 combines remote access, dial-up routing and modem-pooling on a single device that is simpler and more cost-effective than multiple-device solutions. And it is truly open ( t interfaces with multiple platforms. The range of 8235 models spans the requirements of small businesses and large corporations. Moosehead employees has outbound faxing capabilities using Delrina WinFax Pro, which makes the fax line look just like another printer. No extra phone line is needed. The network does the rest, resulting in big cost-savings for the company. The dial-out pool simplifies employees' jobs and improves reliability. The additional management controls afforded by the 8235 provide greater security and confidentiality for Moosehead business than in the past. And it's a lot easier for employees to use, with only one phone number required to get in instead of calling one number after another when lines are busy. The use of dial-in modems and phone lines, along with routers, offers Moosehead Breweries consistent cost-savings of about $1000 Canadian per month in phone line costs alone. Other factors, such as control, flexibility and ease of use contribute to the success of Moosehead's networking environment. Remote employees, using only Windows 95, are able to access Moosehead applications and databases or their home PCs. No special configuration or client software is needed. "They can simply click on 'Short Cut to Moosehead'," says Lennox. Compiled by Ajith Ram (c) IBM 1998