Case Study: How Philips Medical Systems use Powerware Corporation's UPS
In any medical centre, an Uninterruptable Power Supply (UPS) is essential in the event of a mains power failure
In any medical centre, an Uninterruptable Power Supply (UPS) is essential in the event of a mains power failure
"Powerware Corporation's local distributor, Inchcape, introduced us to the Powerware range of UPSs in 1996," says Paul Yang, marketing manager of Philips Medical Systems. "In 1997, we signed a bulk purchasing agreement for the 3, 6 and 10kVA models. These back up the critical, computerised parts of our systems, including digital spot imaging or DSI, and the operating consoles for the MR and CT systems.

Download this free guide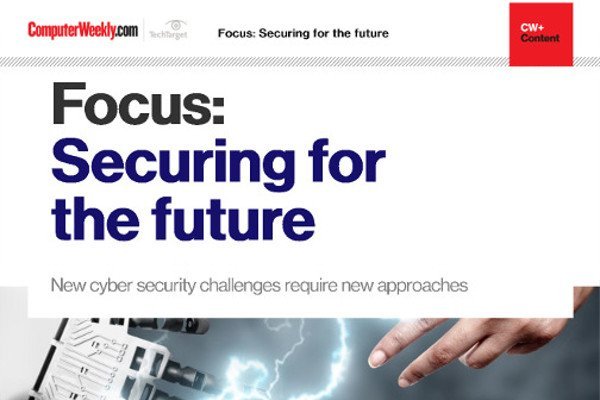 New technologies: a source of threat as well as a solution
Learn about fighting the ever evolving ransomware, IoT botnet malware and data manipulation attacks.
By submitting your personal information, you agree that TechTarget and its partners may contact you regarding relevant content, products and special offers.
You also agree that your personal information may be transferred and processed in the United States, and that you have read and agree to the Terms of Use and the Privacy Policy.

"In the local marketplace, warranties and on-time service are very important," continues Yang. "We needed a supplier, like Powerware Corporation, with a solid local presence in Hong Kong and China. Of course, there are several other major factors to consider. Reliability is essential, but we also looked at power range, battery life and functionality. In addition, service and pricing agreements are very sensitive issues ( particularly in China. We compared the company's product specifications, service and pricing against other vendors, and Powerware was the best choice in all cases. "Another key issue is the millennium date change," notes Yang. "To comply with Philips' stated position that our systems will be 2000-compliant when the date changes, we must ensure that our OEM products also comply. Powerware's products checked out as Year 2000 ready." The advent of digital imaging techniques in the early 1980s provided clear real-time viewing with instant recording and replay. This made it possible to apply a whole range of new techniques, including minimally invasive interventional procedures. "Our cardiovascular systems are not only used for imaging, they can also be used for surgery," says Yang. "If these systems fail, the result could be far more critical than loss of data, it could be life-threatening. We don't usually configure these systems with a UPS unless they are going to be used for surgery. The Hong Kong Baptist Hospital uses one of our systems in this way and it is protected by a Powerware UPS." The last few decades have seen rapid development in other techniques, like CT and MR, for obtaining images from within the body. "The market for diagnostic imaging systems is worth billions of US dollars," says Banny Chung, sales manager at Philips Medical Systems. "In Hong Kong the market is fairly constant with most sales replacing older, pre-digital systems. The growing market is definitely China." Hong Kong's Prince of Wales Hospital is Philip's largest SAR customer with some 80 per cent of its systems supplied by Philips. Between 1995 and 1996, Philips' largest customer in China, the Shandong Medical University Affiliate Hospital, ordered systems worth US$7 million. "Although Hong Kong's power supply is good, no one can say that it is 100 per cent reliable," says Chau. "Heavy rain and thunder can cause power surges and spikes in the main power supply." Hong Kong hospitals have emergency backup systems for the main power supply but these diesel-type generators take two or three seconds to start ( seconds that are critical when it comes to digital data capture. This is one reason why the Hong Kong government has stipulated that UPSs are mandatory for diagnostic imaging system tenders. "Power quality in China is much more varied, particularly outside Beijing," says Chau. "A customer in one of the satellite cities recently told us that the voltage can range from 160 to 260, instead of the regular 220 volts. In addition to loss of data, these fluctuations can cause severe damage to sensitive, expensive equipment. The standard configuration of an MR imaging modality is in the US$1-2 million range." Along with its commitment to clinical excellence, Philips never loses sight of the economic aspects of healthcare. It puts a high priority on technology that protects its customers' investments and enables them to be more efficient. "Apart from ensuring that patients get the very best care, many hospitals have business efficiencies to consider," says Yang. "The critical moments that require UPS backup amount to a few seconds, but if the system fails there are all sorts of implications. At best, patients must be re-scanned, causing them inconvenience and possibly additional distress. But where radiation absorption is involved, patients may not be allowed to undergo a further x-ray immediately. This means that diagnosis and treatment might be delayed. It also means gathering radiologists, doctors and specialists together at a new time, wasting valuable time and resources that ultimately affect a hospital's cash flow." In the future, Philips sees UPSs playing an additional role. In the US and Europe, Philips is the market leader in Pixel Archiving Communications Systems (PACS) and Radiology Information Systems with a solution called Inturis. "Inturis is a networked solution that connects departments and hospitals, enabling them to send and receive all sorts of data ( including images, patient records and radiologist reports," says Yang. "As PACS take off in Asia, UPSs will once again be playing a critical role ( this time, on the network." Compiled by Paul Phillips ( Powerware Corporation, 1999
Read more on IT risk management