Be prepared - the euro is coming
For all the UK's attempts to stay aloof, companies must take care to avoid exposure to new trading risks when the euro goes live...

This Article Covers
RELATED TOPICS

Download this free guide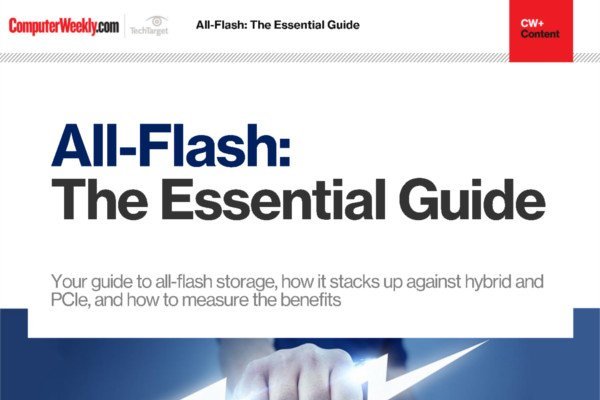 All-Flash: The Essential Guide
Access this guide to learn about all-flash storage, how it stacks up against hybrid and PCIe, and how to measure the benefits.
By submitting your personal information, you agree that TechTarget and its partners may contact you regarding relevant content, products and special offers.
You also agree that your personal information may be transferred and processed in the United States, and that you have read and agree to the Terms of Use and the Privacy Policy.

For all the UK's attempts to stay aloof, companies must take care to avoid exposure to new trading risks when the euro goes live throughout the 12 Eurozone countries, warns BASDA chief Dennis Keeling.



This New Year's Day the euro will become a reality in the pockets and purses of the millions of people who live in the 12 countries of the Eurozone. In spite of all the advertising campaigns and other preparations, nobody is really sure how the new currency will affect the daily life of the citizens and the businesses within the Eurozone.

The UK has elected not to join the euro experiment until Gordon Brown's five economic tests are met. But with the imminent arrival of euro coins and notes, many UK businesses are asking whether they need to make any preparations.

The euro has been in use as a trading currency for almost three years, and most UK companies trading with the Eurozone already complete transactions in it. Their computer systems treat the euro like any other foreign currency, with the added benefit that they no longer need to convert from the various currencies it replaces.

But any company trading with the Eurozone over the next few months will need to be cautious, particularly if its customers or suppliers are not already using the euro as a trading currency. The many businesses unprepared for the changeover risk collapse, perhaps taking their trading partners' money with them.

Even those companies which are prepared may experience difficulties and long delays in cross-border payments are forecast for early 2002. And with the potential for error by staff trying to grapple with the new currency, it will be wise to check carefully all quotations,
"Any company trading with the Eurozone over the next few months will need to be cautious, particularly if its customers or suppliers are not already using the euro as a trading currency. The many businesses unprepared for the changeover risk collapse, perhaps taking their trading partners' money with them."

Denis Keeling, BASDA
orders, invoices, payments and currency conversions.

But what of the future? UK businesses face a dilemma: should they start preparing to join the euro and risk spending money on something that may never happen, or wait for a "yes" vote in a referendum and risk not being ready in time because the government will impose a tight timetable.

In its National Changeover Plan of March 2000, the government proposed a period of 24 to 30 months from the date of referendum to the introduction of coins and notes and a further six months for the withdrawal of sterling.

The government's record on major computer projects, like the DSS and National Air Traffic Services (NATS), suggests that this is not long enough. Neither does it take account of the fact that euro coins and notes will be available earlier, although not - according to the Treasury - legal tender.

Government ministers were said to be preparing for a referendum in 2002 and to be confident of success. This would probably see the UK becoming part of the Eurozone at the beginning of 2003 with transition complete by 2005, well before the next general election, due in June 2006.

Serious commentators point out that unless it could complete the project before 2006, the government would not want to start it in its current parliamentary term. And the terrorist attacks in the US could have upset the world economy so much that the timetable for the referendum may have to be put back. If that happens and the Conservatives win the next election, any investment could be wasted.

Before deciding to sit on their hands, companies might like to consider the impact of the euro on trading. Now that all business within the Eurozone will be carried out in the euro, UK companies are increasingly being asked to use that currency for transactions with their European customers. And this means that they, not the customers, must take the currency risk.


Are you ready for the euro?
Sitting on your hands, getting anxious but doing nothing or gung-ho and ready to go? Let us know how you see the impact of the single currency.


Dennis Keeling is chief executive of BASDA - the Business Application Software Developers Association
Read more on Data centre hardware