BCS presses Whitehall on new security rules
The BCS is pressing the Government on legislation which could lead to the regulation of the IT security sector, writes John...

Download this free guide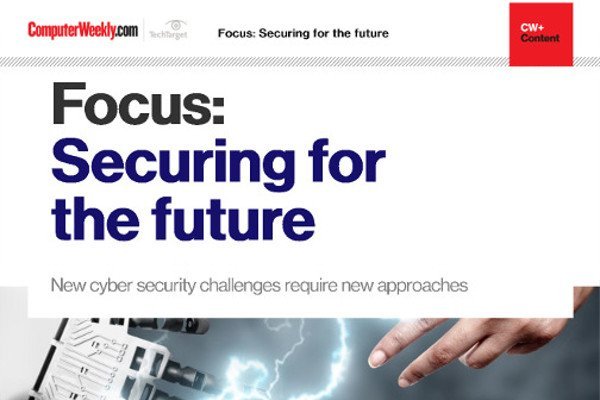 New technologies: a source of threat as well as a solution
Learn about fighting the ever evolving ransomware, IoT botnet malware and data manipulation attacks.
By submitting your personal information, you agree that TechTarget and its partners may contact you regarding relevant content, products and special offers.
You also agree that your personal information may be transferred and processed in the United States, and that you have read and agree to the Terms of Use and the Privacy Policy.

The BCS is pressing the Government on legislation which could lead to the regulation of the IT security sector, writes John Kavanagh.



The society is monitoring the working of the new Private Securities Industries Act and the associated Security Industry Authority, which is focusing initially on the activities of security firms, wheel clampers and private detectives. The BCS wants to ensure that if the authority turns its attention to IT security any regulation it sets in motion will be appropriate.

The legislation has caused controversy by being unclear on whether it covers IT security specialists, and whether IT security should be regulated at all. Activities covered by the Act include security consultancy - defined partly as advising on security precautions in relation to any risk to property or person.

The BCS has taken the initiative on behalf of its members and the industry by seeking clarification from the Security Industry Authority. The authority has told the society that it "does not envisage the regulatory framework affecting the information and communications industries in the near future".

BCS chief executive David Clarke says, "We intend to monitor this position and work with the industry and the Security Industry Authority to ensure that any regulations that may be created in the future are appropriate for the information security industry's requirements and address its professional status.

"The BCS has expressed concerns to the Government on behalf of the membership and others.

"As we continue to press the Government, the BCS is encouraging all who provide advice on information security to enhance their professional status and integrity. The ideal way is to join current BCS initiatives, particularly our qualifications in information security management and data protection, and the security consultants section of our Professional Advice Register."

Clarke adds, "Information and communication systems are under increasing attack from fraudsters and hackers. This has resulted in a growing demand from both the public and the private sectors for professional and trustworthy security consultancy that is qualified. This is why the BCS has in place an assessment for security consultants as part of the Professional Advice Register."
Read more on IT risk management