Analyst outline four strategies for moving a business online
David Bicknell surveys the lessons of a recent report from Boston Consulting Group. For traditional firms moving online, the...
David Bicknell surveys the lessons of a recent report from Boston Consulting Group. For traditional firms moving online, the secret's in the implementation.

Download this free guide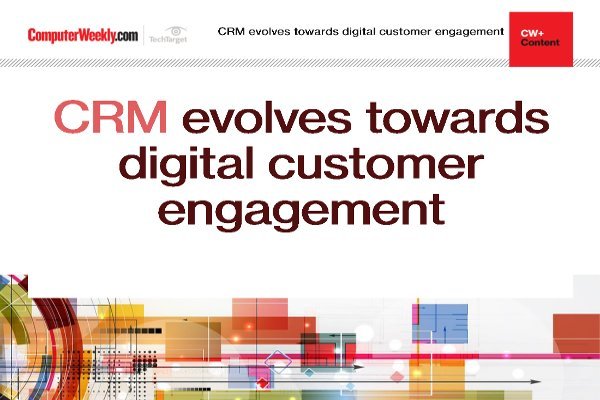 Enhancing digital customer engagement with CRM
Learn about customer relationship management has evolved towards engaging with customers through every channel, with digital at the forefront.
By submitting your personal information, you agree that TechTarget and its partners may contact you regarding relevant content, products and special offers.
You also agree that your personal information may be transferred and processed in the United States, and that you have read and agree to the Terms of Use and the Privacy Policy.
Boston Consulting Group outlines four main business strategies when traditional businesses move online
Any company trying to get to grips with e-commerce faces a double challenge. First of all, injecting the company's e-commerce initiative with the characteristics of a typical Internet start-up - challenging existing business models, exhibiting a great appetite for risk, continually revisiting its strategy and customer value proposition, and recovering quickly from mistakes.
The second challenge involves overcoming the mindset of the traditional business and putting in place organisational mechanisms so that the new online business can leverage the strengths of the core business in order to create advantage online.
Using existing customer relationships and known brands in an online environment can dramatically cut customer acquisition costs: these are options that pure dotcom companies do not have. Nor do they have the existing stores, sales forces or distribution networks.
The Boston Consulting Group report Organising for E-Commerce says that now is the time for companies to make the most of legacy assets that new online businesses do not have. As time goes by, pure plays will build their own brands and customer relationships. It's now or never.
Many organisations could learn from US bookseller Barnes & Noble's experience in trying to compete with Amazon.
Having allowed Amazon to create the world's premier online brand, Barnes & Noble tried to set up its own online business, barnesandnoble.com. But the company's tardiness left Amazon with "first mover advantage". Then Barnes & Noble compounded the error by the way it organised its new online venture.
The company spun off its online business as a standalone entity - as many at the time would probably have advocated that it should do. But it had few linkages to the company's core business. And because there was a reluctance to cannibalise the core business, the new venture did not leverage the company's legacy assets of an extensive store network, and well-known brand.
BCG believes the best companies that are meeting the organisational changes of e-commerce are following six key criteria:
vision

organisational design

governance

culture

management process

external relationships.

Vision is all about senior management having the ability to establish a sense of urgency, even emergency, in getting an e-commerce strategy. They have to encourage the organisation to understand the need to move quickly, and "play to win", even if that means challenging the core business's fundamentals.

At one company, the motto was, "We're dreaming our worst nightmare - then inventing it." BCG suggests that a practical move is to have the e-commerce head report to a top executive, even the CEO. The move signals to the rest of the company that the company is serious about e-commerce, and has the backing to resolve any internal conflict.

Making the most of organisational design involves finding a trade off between leverage - where the e-commerce operation benefits from existing assets in the core business - and disruption, where the new business undermines the old.

BCG insists that the departmental-led spin-off strategy is dead. Rampant decentralisation simply leads to waste and duplication, and can actually compromise the company's e-commerce effort. BCG suggests that the idea of having a small but powerful central e-commerce unit will enable it to manage a portfolio of e-commerce initiatives, while developing a framework for making decisions about which initiatives can be pushed, and in what form - as new independent businesses, or new business units.

No matter what organisational structure a company chooses for its e-commerce effort, it has to ensure that it also encourages fresh perspectives on the business. One way of doing that is extensive external hiring of staff. BCS found that in some e-commerce organisations, up to 90% of the entire e-commerce staff have come from outside.

Traditional management processes become cumbersome and outmoded when dealing with fast-moving e-commerce businesses, BCG says. There is a fast pace of competition, a rapidly changing environment, and an uncertainty of long-term outcomes. In many cases, business plans may have to be ripped up and started again after only a few months.

There is a need in designing processes to free business units from constraints that traditional processes can impose. This might include establishing special approval processes to screen online investments from a long-term strategic perspective. Budgeting and planning too require new thinking.

E-commerce requires a new approach in terms of creating relationships with other organisations that can provide sources of value to the e-commerce effort. Such relationships are likely to be many, change quickly, and be complex. Managing them all effectively is going to be a challenge. One of the reasons for the difficulty is that the partnerships may take several forms.

One of the ways of achieving this is to manage e-commerce partnerships centrally in order to avoid conflicting deals, build expertise, and leverage the full market power of the core business. It is an approach that has been very successful for General Electric, where a small central unit vets all agreements before they are signed.

All these ideas need to be put in place before you'll have a winning e-commerce strategy and if you haven't addressed them yet, you may never have one.

Organising for E-Commerce - see BCG.

| | |
| --- | --- |
| Type | Example |
| e-enabled growth of the core operations | Dell, Cisco |
| new business concepts outside the core business | Dixons' Freeserve |
| new business concept that compete with the core | Bank One's Wingspan Bank |
| new business concepts that transform the core | Canadian book seller Chapters |
Read more on Business applications