News
Stay informed about the latest enterprise technology news and product updates.
Smart meters under user control as building block for trustworthy 21st Century Infrastructure
The Conservative Technology Forum has just released its first policy paper since the last election. It is on Smart Meters, where there is a need to revert to the original industry proposals put forward by "Sustainability First" in 2006 and ditch the unnecessarily expensive and now unaffordable plans inherited from Ed Milliband's 2009 White paper. The full press release is below but the paper is about rather more than smart meters. It is also about an approach to using market forces to draw in private sector investment to create a joined up 21st Century Infrastructure for a world of ubiquitous computing – the internet of things. I recommend you also read the full report. The follow up studies …

Will address more of the issues – but first the full text of the press release

Download this free guide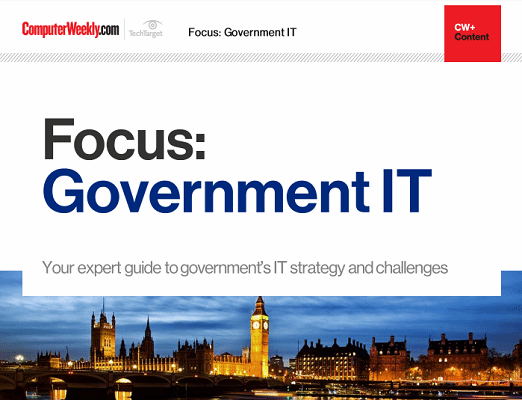 Government IT in post-Brexit Britain
Get an expert look at the government's ideas for a prosperous post-Brexit Britain as well as its ambitious 5G strategy. Features an interview with Sarah Wilkinson, chief data, digital and technology officer at the Home Office.
By submitting your personal information, you agree that TechTarget and its partners may contact you regarding relevant content, products and special offers.
You also agree that your personal information may be transferred and processed in the United States, and that you have read and agree to the Terms of Use and the Privacy Policy.
Power to the People
Conservative Technology Forum Energy Group launches smart meteringpaper
London,UK, 3rd April 2013, the Conservative TechnologyForum (CTF)Energy Group has launched this first paper in response to a meeting withCharles Hendry, MP, in April 2012. The Group has brought together interestedparties from suppliers, consumers, standards bodies and politics to formulatethe paper. This has been presented to Baroness Verma and the Group hopes tohold a meeting with the Minister in the near future.
"We haveto turn the approach to smart metering on its head and emphasise the benefitsto early adopters" says the Andrew Henderson, Co-Chair of the Energy Group, introducingthe Conservative Technology Forum policy proposals in their paper: Powerto the people. "The policy will fail unless adoption is encouraged bygiving choice and the ability to better control their spend to consumers andmore certainty of return to lead investors. This does not require a change tothe commitment to roll out. But it does require change to presentation andpriorities."
As Energy Minister, Ed Miliband, rejected proposals put forward bySustainability First in 2006 for a market-led pilot, based on consumer choice.We would encourage the current government to look again at a market-ledapproach, addressing consumers' concerns over cost and giving suppliers theincentive to invest to avoid the rationing processes, implicit in Labour'splans, having to be used.
The threepre-conditions to success are:
Inter-operability standards
The paperdoes not suggest changing the commitment to the roll-out of smart meters. Theroute and timetable have, however, changed over time. The economic climate haschanged. Pressures on customer (business as well as consumer) budgets haveincreased sharply since Conservative policy was last published as part of the"Rebuilding Security" policy document. It is also important to remember that smartmeters are not an end in themselves. Their value depends on ubiquitousbroadband, smart grid and smart infrastructure so that we can all makeeffective use of the information they generate.
"I amvery pleased to have helped the Energy Group get this paper off the ground. Atremendous effort has been put in by people from both the consumer groups andindustry. This represents a great step forward in what we all want to be asuccessful project," commented Laura Sandys MP and first Co-Chair of the Group.
A fourpage management summary of the full paper is available at www.conservative-technology.org
The fullpaper is available at www.conservative-technology.org. For more information contact:andrew.henderson@wychwoodconsultingltd.co.uk
ENDS
Presscontact:
AndrewHenderson, Co-Chair, Energy Group, Conservative Technology Forum
Tel: 01256 861 813
Mob: 07780975696
Email:AHende1006@aol.com
Conservative TechnologyForum, c/o Conservative European Parliament Office, Europe House, 32 SmithSquare, London SW1P 3HH
Email: secretary@conservative-technology.orgwww.conservative-technology.org