Scrambling for Safety - an emergency conference on Internet surveillance
FIPR Announces: Scrambling for Safety – an emergency conference on Internet surveillance
I reproduce the announcement below, without comment, because there are only 200 places – less those already booked, including my two. I may blog again on this later, if I can make time. I am having a very busy couple of weeks when I thouht I would be bale to catch up.

Download this free guide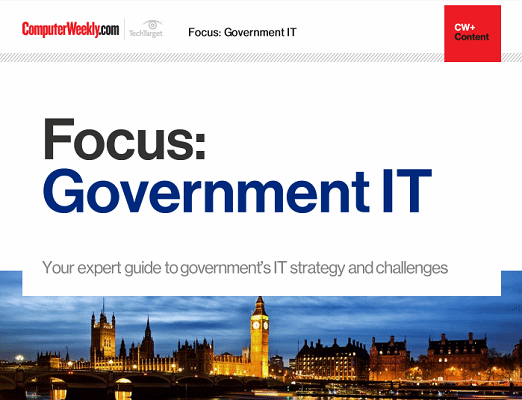 Government IT in post-Brexit Britain
Get an expert look at the government's ideas for a prosperous post-Brexit Britain as well as its ambitious 5G strategy. Features an interview with Sarah Wilkinson, chief data, digital and technology officer at the Home Office.
By submitting your personal information, you agree that TechTarget and its partners may contact you regarding relevant content, products and special offers.
You also agree that your personal information may be transferred and processed in the United States, and that you have read and agree to the Terms of Use and the Privacy Policy.
"On the first of April, the Sunday Times carried a story that the Home Secretary planned to expand the scope of the Regulation of Investigatory Powers Act. Some thought this was an April Fool, but no: security minister James Brokenshire confirmed the next day that it was for real.
FIPR is organising a "Scrambling for Safety" conference on April 19th to work out what this could mean. Speakers include Shami Chakrabarti, David Davis MP, Sir Chris Fox QPM and Trefor Davies. It is organised jointly with the LSE, the Open Rights Group, Big Brother Watch, and Privacy International.
FIPR and Privacy International organised eight previous Scrambling for Safety conferences while the last government was considering the RIP Act and the regulations that followed it. Our goal is to bring together different stakeholders interested in surveillance policy for an open exchange of views. The conference is open to the public, but you have to register. For the programme, and registration, visit http://www.scramblingforsafety.org
Professor Ross Anderson
Chair, FIPR