Launch of on-line consultation on inputs to the Digital Infrastructure Strategy
While working through the invitation for the round table I am helping organise on 12th September to help drum up inputs to the consultation on the Digital Infrastructure Strategy I was contacted by Lindsey Annison regarding an exercise to put up an on-line service to enable those unable to get to meetings and not active in those professional bodies, trade associations and interest groups which are planning submissions to make their members' views known. The on-line consultation service is organised by TecQT and uses DigressIT. I am delighted to say that this is now live .

Download this free guide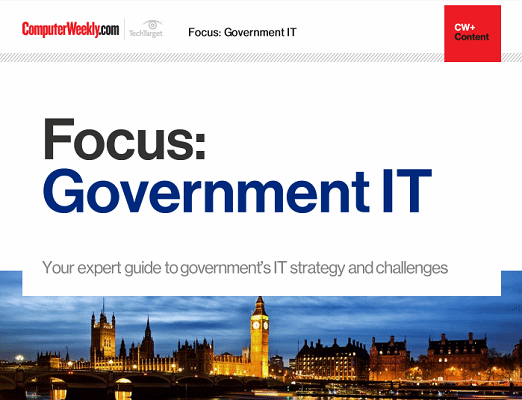 Government IT in post-Brexit Britain
Get an expert look at the government's ideas for a prosperous post-Brexit Britain as well as its ambitious 5G strategy. Features an interview with Sarah Wilkinson, chief data, digital and technology officer at the Home Office.
By submitting your personal information, you agree that TechTarget and its partners may contact you regarding relevant content, products and special offers.
You also agree that your personal information may be transferred and processed in the United States, and that you have read and agree to the Terms of Use and the Privacy Policy.
I look forward to seeing how this service is promoted and used in practice. I have observed many exercises to organise on-line consultations using a variety of tools, beginning with that organised by the Select Committee scrutinising the legislation to create Ofcom. That committee received approximately 500 on-line responses, which was about the maximum they could handle with the resources they had available.
P,S, I have been disappointed, but not surprised, to discover that some of the best known names in the on-line world have not spotted the importance of the DCIS consultation to the future of their UK operations.
I think this is because the jargon, including "DCIS Consultation" and "Digital Infrastructure", conceals the range of topics that need to be addressed: from social exclusion (inner cities and rural communities), through net neutrality (alias traffic and bandwidth rationing at network and interconnection bottlenecks) and planning (including to turn potential infra-structure clashes into shared security) to business models that ensure those who benefit reward those who pay.