ID Card good-bye - Welcome "Passport to Pimlico" and post code lottery?
The cancellation of national ID cards may, paradoxically, lead to a burgeoning of spend on public sector ID systems as the removal of uncertainty allows local councils to move forward with low cost residents' cards, as are used to improve service around the world at the same time as cutting cost, waste and fraud. Yesterday, after a meeting of the Information Society Alliance group meeting on identity governance practices in other countries, I spent an hour with one of the organisations that provides such services – with incremental savings and revenues often enabling roll out on positive cash flow. The barrier to such an approach in the UK was not the capital cost of systems development or equipment.

Download this free guide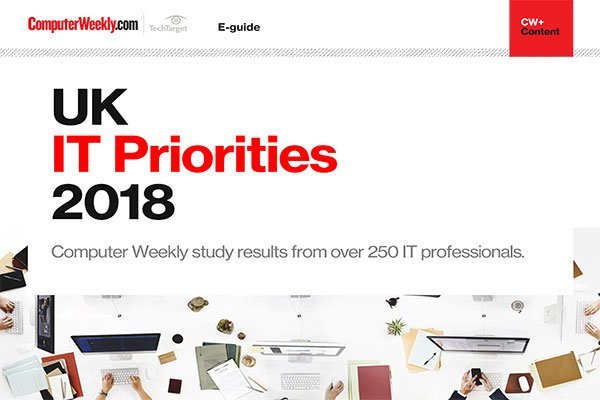 UK IT Priorities 2018 survey results
Download this e-guide to discover the results of our 2018 UK IT Priorities survey, where IT leaders shared with us what they are going to be investing in over the coming 12 months.
By submitting your personal information, you agree that TechTarget and its partners may contact you regarding relevant content, products and special offers.
You also agree that your personal information may be transferred and processed in the United States, and that you have read and agree to the Terms of Use and the Privacy Policy.
The main obstacle is the up-front cost of negotiating through the treacle of regional and national policies, plus our idiosyncratic interpretations of the EU public sector procurement rules. These serve to "forcefully disourage" low cost pilots that could grow incrementally without having to be expensively re-engineered (and re-tendered) if they prove successful. Before starting one would need to have a critical mass of customers lined up to use the credentials for cost-cutting and revenue generating applications (e.g. a mix of local authorities and high street names), with no risk of government imposing overheads or delays because it might have some other, more grandiose, scheme in sight.
In fact there is one other obvious downside – the risk of "social exclusion". The industry sponsors would be happy to issue the identity credentials free of charge to those with whom local traders would like to do business – long term local residents with no history of fraud. The reasons are similar to the logic behind "loyalty" cards and "credit" and debit" cards – but the implications are profound.
One of the main benefits to local authorities around the world of "residents cards" is that they enable more time to be spent checking for fraud among "immigrants", i.e. those from "across the county line" not just "the far side of the world". They not only benefit local taxpaying residents and their dependent, they also discourage incomers (of any kind) from claiming benefits or calling on local services – until they have registered – first to pay tax and then to vote.
Such an approach happens to also fit the LibDem aspiration of controlling immigration regionally. This was pooh-poohed during the run-up to election as "impractical". But it is in-line with the nimby prejudices of most electorates in most parts of the world. Pushing the poor back across the parish boundary was equally a major feature of the UK poor law system, until the system was nationalised and made equally inhumane across the entire country.
How do we engineer win-win solutions that will also secure the re-election of those who promote them?
Will the "Passport to Pimlico", entitling the holder to become a valued member of the community receiving genuine personalised services, also be part of the enforcement mechanism for the "post code lottery" that is inherent in devolved choice?