How much of your Adtech audience is for real?
How much of your on-line advertising budget is spent getting clicks from avatars? Claims as to proportion of paid for adtech clicks that are fraudulent range from 25% in 2015 to 80% earlier this year. Claims as to the cost of fraud range from $7bn last year to $15 billion and rising this year.

Download this free guide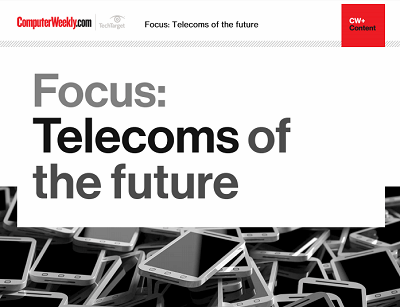 The challenge of being in telecoms
Computer Weekly catches up with Vodafone's UK chief technology officer for an in-depth look at how one of the world's largest mobile telecommunications service providers is evolving its business to cope with the ever growing challenges in telecoms.
By submitting your personal information, you agree that TechTarget and its partners may contact you regarding relevant content, products and special offers.
You also agree that your personal information may be transferred and processed in the United States, and that you have read and agree to the Terms of Use and the Privacy Policy.
Meanwhile a growing number of us deploy adblockers which have to be switched off in order to read the articles which tell us so.
So who should be worried by the "revelation" in the Wall Street Journal that Facebook is claiming to reach US audiences larger than the demographics?
No-one – because the gullible are funding cheap/uncharged search engines, social media and content.
or
Everyone – because the bursting of the bubble could end the big data collection, advertising funded, cheap content business model and the consequent collapse in the share prices of the cartel (some would say duopoly) which controls access to the on-line world would trigger a Wall Street crash.
Or is this a non-story because clever techies will identify who is responsible provided they are foreigners and fix the problem. A quick Google search reveals a plethora of "solutions" to click fraud.
And who should be responsible for selection and deploying those solutions and acting on the results: the marketing department, the IT/digital departments or the information risk/security department. Given that the sums at risk are so much larger that those from data breaches, should this not be getting more attention than the GDPR. Or is this another of the Elephants in the Room .
When the DPA review progress with the Cybersecurity Skills Pilot next week I plan to suggest we explore whether any of the main On-line Retailers would like to include material on addressing ad fraud in the modules on "secure on-line marketing" that are beginning to be developed . Please let me know via the DPA contact point if you would be interested.