Ed Milliband adopts the first plank of my NRDP Manifesto
According to the Guardian, the first plank in Ed Milliband's speach to their Hugo Young lecture this evening will be "People should own data about themselves, We should change the assumption that information on people's interaction with the state is owned by the state. Instead there should be an assumption that such data is owned by and accessible to the parents, patients and those who use the public services who it is about".

Download this free guide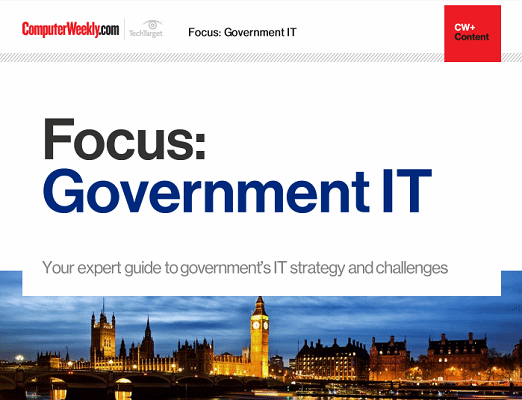 Government IT in post-Brexit Britain
Get an expert look at the government's ideas for a prosperous post-Brexit Britain as well as its ambitious 5G strategy. Features an interview with Sarah Wilkinson, chief data, digital and technology officer at the Home Office.
By submitting your personal information, you agree that TechTarget and its partners may contact you regarding relevant content, products and special offers.
You also agree that your personal information may be transferred and processed in the United States, and that you have read and agree to the Terms of Use and the Privacy Policy.
I concluded my recent blog entry on the EU welcome for President Obama's latest Presidential Directive and the European Manifesto of the "National Restore Democracy Party" with:

"That we each own our personal information (from DNS and Biometrics to transaction profiles) and all who presume to collect, copy, collate or use that information owe us a duty of care."
I look forward to the adoption of this principle by all political parties and, more importantly, the implementation of policies based on it – covering the private as well as public sectors.
I also look forward to seeing squadrons of pigs flying past my window in close formation – but first steps first.