In the last few months I have noticed more and more males banging the women in tech drum to attract more females into technology. And encouragingly today I heard from another one….

Download this free guide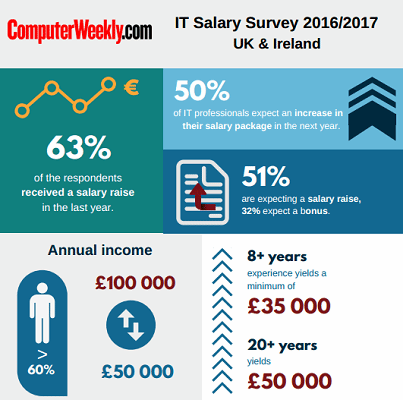 Infographic: How does your salary compare in the UK?
What does 8 years versus 20 years yield in terms of salary in IT? Is management worth it? Quick infographic results from our 2016 UK and Ireland Salary Survey.
By submitting your personal information, you agree that TechTarget and its partners may contact you regarding relevant content, products and special offers.
You also agree that your personal information may be transferred and processed in the United States, and that you have read and agree to the Terms of Use and the Privacy Policy.
"The future of Britain's burgeoning tech sector is dependent upon the careful nurturing of young talent and that needs to be both men and women," said Scott Fletcher, chairman and founder of UK cloud infrastructure specialists ANS Group.
"We need to increase the flow of young talent into tech and engineering industries and attracting more women is an obvious answer. Currently a large proportion of female science, technical, engineering and mathematics (STEM) graduates are choosing careers in other industries," he added.
Fletcher's comments stem from a statement issued by the Institution of Mechanical Engineers (IME) saying that the UK car industry needs to double its engineering recruits by 2020 if the industry is to be sustained at its current level.
Earlier this year the Institute of Physics (IOP) published a report showing that half of the UK's co-ed schools did not put forward a single female student to sit exams in A-level Physics.
"It seems that Britain's schools have pigeon holed physics as a 'boys' subject which is a notion that needs to be eradicated immediately," said Fletcher.