I will put my hands up and admit I rarely use this blog to talk about something positive and, in general, I am rarely called an optimistic soul. However, a piece of news caught my eye today that I wanted to share and enjoy the warm and fuzzy feeling as a result.

Download this free guide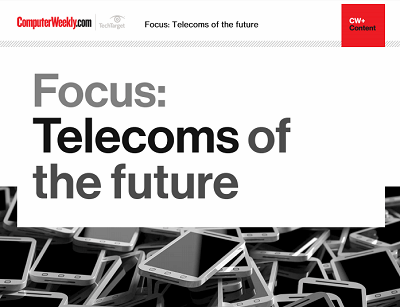 The challenge of being in telecoms
Computer Weekly catches up with Vodafone's UK chief technology officer for an in-depth look at how one of the world's largest mobile telecommunications service providers is evolving its business to cope with the ever growing challenges in telecoms.
By submitting your personal information, you agree that TechTarget and its partners may contact you regarding relevant content, products and special offers.
You also agree that your personal information may be transferred and processed in the United States, and that you have read and agree to the Terms of Use and the Privacy Policy.
Today saw the launch of The People's Operator – a new mobile phone network with a charitable goal.
Piggy-backing on EE's extensive network, the company offers pay as you go SIM cards with voice, text and data bundles, starting at £7.50, £2.25 or £4.25 per month respectively. Pretty standard so far, like the way wholesale broadband companies run over BT's lines.
But here is the fuzzy part. A significant 25% of the TPO's profits are given away to charity, to partners of Foundation, including the NSPCC, Dimbleby Cancer Care and Childline.
And, if you want to feel even warmer about it, you can donate 10% of the cost of all your call, text and data usage to the charity of your choice, whether a large, famous name or a local project you are passionate about.
The Shoreditch firm will still make money of course and I can't see everyone leaping over to the new deals, but I will stick with my new found optimism and say well done TPO. If ever a new philanthropic company was needed, it is now and good on you for pushing the causes you are.
With Christmas coming up and new handsets flying all over the place, take a look at getting your SIM from TPO and get your warm and fuzzy feeling.