Dover cliffs, Calais phone bill
I took this picture myself on 14/05/05. (Photo credit: Wikipedia)
The sleepy seaside town of St Magaret's sits bang on top of the famous white cliffs of Dover, conjuring images of bunting, tea and scones and Vera Lynn songs ringing out across the English Channel.

Download this free guide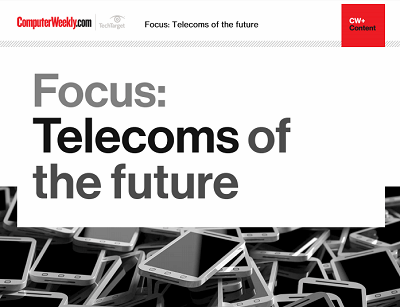 The challenge of being in telecoms
Computer Weekly catches up with Vodafone's UK chief technology officer for an in-depth look at how one of the world's largest mobile telecommunications service providers is evolving its business to cope with the ever growing challenges in telecoms.
By submitting your personal information, you agree that TechTarget and its partners may contact you regarding relevant content, products and special offers.
You also agree that your personal information may be transferred and processed in the United States, and that you have read and agree to the Terms of Use and the Privacy Policy.
But, according to those balanced people over at the Daily Mail, residents and visitors who have contracts on T-Mobile are not getting a British mobile experience.
Users are being charged roaming rates as if they are calling or texting from the port of Calais, 18 miles across the sea, as the famed cliffs are blocking the signal of UK networks.
Business owners claim it has damaged business as people avoid the area and one local chap has even been accused of having an affair with a French woman after a large roaming bill dropped through his letter box.
EE – the company that now represents T-Mobile's UK interests – has hardly leapt to the rescue though. With the amount of new technologies available, from small cells to mobile satellite, you would think they could fix the problem. Instead, all the operator has done is suggest customers turn off their roaming when in the area.
This may be all well and good for visitors, but what if you are one of the 2,500 people who live in the town? It seems a bit of joke that they just have to put up with it.
Pull your finger out EE and use those noggins of yours to find a solution.