SolidFire puts flash for object (and file) storage on the roadmap
All-flash array maker SolidFire plans to apply the speed of flash to object storage. So said CEO Dave Wright this week.
We were discussing the prospects for the all-flash datacentre, following IDC's recent publication of a white paper which set 80TB to 90TB of mixed workload data as a feasible threshold for organisations to go all-flash.

Download this free guide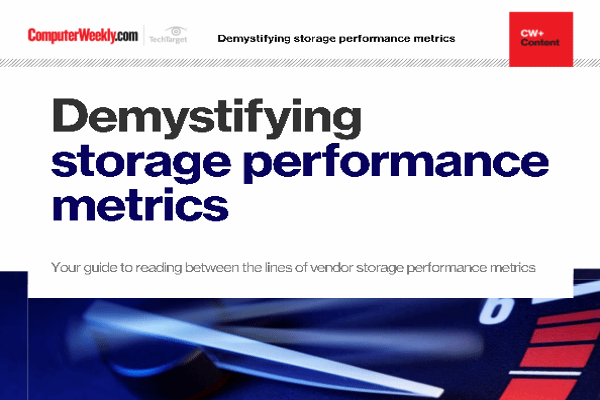 The truth behind storage metrics
Key storage metrics you need to know and how to decode IOPS, latency and read/write performance figures
By submitting your personal information, you agree that TechTarget and its partners may contact you regarding relevant content, products and special offers.
You also agree that your personal information may be transferred and processed in the United States, and that you have read and agree to the Terms of Use and the Privacy Policy.
Wright generally concurred with this assessment, but added that other areas such as object and file storage would also become candidates for flash treatment. Albeit, as the cost per GB came down.
Wright said: "We're looking forward, as the cost per GB decreases, for more workloads to be run on SolidFire. These include file and object workloads that are primarily on disk right now. You can read into this what we're thinking about, though there's no timing here but we want to be there when this occurs."
He added: "There will be some object storage that can make use of flash. Primarily this will be things like content distribution, for example in e-commerce firms that needs to serve billions of small images. You need object rather than block or file storage for this and traditional deep and cheap ways of supplying object storage are not good for real-time access to data."
"Also, there is a case for flash and object storage for enterprise content repositories such as Sharepoint where there's not a need for intensive I/O but a need for rapid access and regular changes."