High speed computerised share trading headed for regulation
US senators pressing for the US government to regulate high-speed computerised trading were given more ammunition yesterday. Trading on Wall St went haywire yesterday afternoon, when the S&P 500 index fell by nearly 8.6% in five minutes, according to a report in the FT.The market relies heavily on computerised trading systems, known as "algos". Traders believe a dealer may have mistyped 'billions' for 'millions' but were left wondering why the sophisticated platforms used for trading failed to pick up the error. US senators, let by Ted Kaufman, the democratic senator from Delaware, now plan to press for sweeping reforms to the way financial institutions use algorithmic trading with renewed vigor. Any such move will have implications for the high-speed trading systems used in Europe by the London Stock Exchange, BATS, and Chi-X. Read more here.

Download this free guide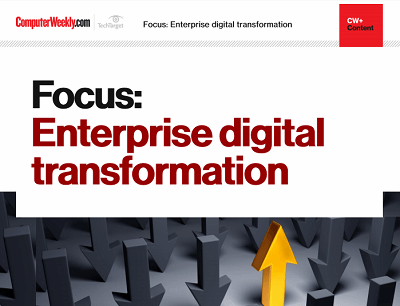 Are you digital to the transformation?
Digital transformation - the buzzword that we can't get away from. Enterprises need to accelerate their digital transformation journeys to avoid being left behind in an increasingly digital world. It's not an easy feat, but one that can be costly to get wrong. Join us as Computer Weekly takes a look at how businesses can stay on track through collaboration, innovation, and listening to user needs.
By submitting your personal information, you agree that TechTarget and its partners may contact you regarding relevant content, products and special offers.
You also agree that your personal information may be transferred and processed in the United States, and that you have read and agree to the Terms of Use and the Privacy Policy.