Treasury silent on its mistake over £7bn DII project
With alacrity, ministers and some senior civil servants regularly criticise the media for not checking facts properly. And now the Treasury has made a basic mistake in a formal report on the £7bn Defence Information Infrastructure.

Download this free guide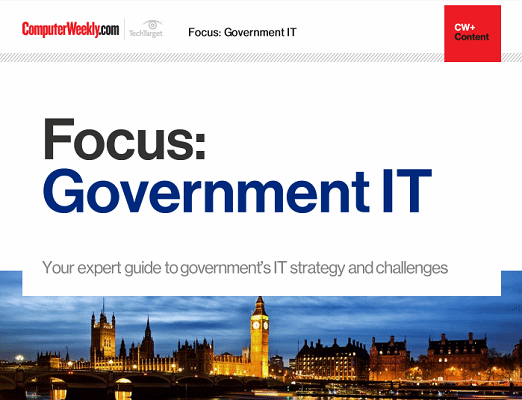 Government IT in post-Brexit Britain
Get an expert look at the government's ideas for a prosperous post-Brexit Britain as well as its ambitious 5G strategy. Features an interview with Sarah Wilkinson, chief data, digital and technology officer at the Home Office.
By submitting your personal information, you agree that TechTarget and its partners may contact you regarding relevant content, products and special offers.
You also agree that your personal information may be transferred and processed in the United States, and that you have read and agree to the Terms of Use and the Privacy Policy.
On the first page of the part of the report which gives facts and figures on the DII, the Treasury attributes the project to the Ministry of Justice. It's an MoD project and has nothing to do with the Ministry of Justice.
Has the Government become lazy with checking the facts?
Twice this week I have put it to officials in the press office of the Treasury that the mistaken attribution of a £7bn project to the wrong ministry may cause people to question the accuracy of other parts of the report, in which the government gives assurances about progress on the scheme.
For some reason the Treasury has gone silent.
Link:
The Treasury's mistake – Computer Weekly's report