Summary Care Record roll-out continues in 20 PCT areas
I put some questions to NHS Connecting for Health in the light of its decision to halt the upload of summary care records in some PCT areas.
**
How many PCTs are rolling out SCRs that are not subject to accelerated Patient Information Programmes?
Connecting for Health: 20
Does the suspension have anything to do with the fact that the business case for the SCR hasn't yet been approved by the Treasury?

CfH: This is not related to the business case, which is in the process of being approved.

Download this free guide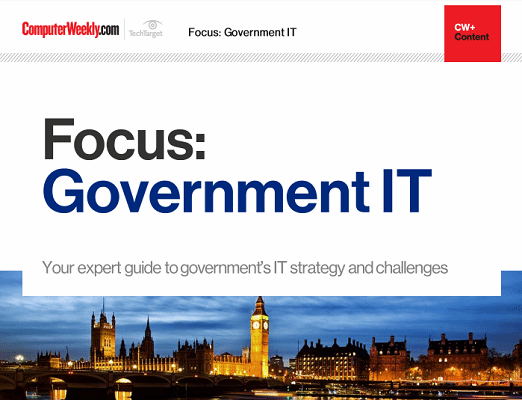 Government IT in post-Brexit Britain
Get an expert look at the government's ideas for a prosperous post-Brexit Britain as well as its ambitious 5G strategy. Features an interview with Sarah Wilkinson, chief data, digital and technology officer at the Home Office.
By submitting your personal information, you agree that TechTarget and its partners may contact you regarding relevant content, products and special offers.
You also agree that your personal information may be transferred and processed in the United States, and that you have read and agree to the Terms of Use and the Privacy Policy.
What does "accelerated" mean?

CfH: 'Accelerated' refers to PCTs who undertook Public Information Programmes in 2010 under a regionally coordinated approach.


What does the suspension mean – that GP practices in the acceleratedareas are no longer uploading summary medical details to the Spine? Whatabout GP practices in other areas? Will they continue to uploadrecords?

CfH: In some PCTs, for example the early adopterPCTs and those PCTs who had already created Summary Care Records,records are continuing to be uploaded. Of the 70 PCT's PublicInformation Programmes, at this stage the majority are focusing on thepublic awareness phase and only9 PCTs have planned uploads of records. We are continuing to workto ensure that appropriate professional and public awareness has beenraised.
What will happen in London? CfH had announced that theSCRwas being rolled out across London by March 2011. Has this stopped?

CfH:The SCR is continuing in London. As per the above answer we arecontinuing to work to ensure that appropriate professional and publicawareness has been raised.
Links:
Doesthis help to explain why some SCR uploads were suspended? – ITProjects Blog
IsCfH worried about mass opt-outs of summary care records? – ITProjects Blog
Who'sresponsible for mistakes in summary care records? – IT ProjectsBlog
Further cracks in NPfIT plans – Kable
Trusts push ahead with SCRs – Kevin Townsend