Statement on DII by Public Accounts Committee chairman
Conservative MP Edward Leigh, Chairman of the House of Commons' Public Accounts Committee, has issued a statement on a report of his committee today on the Defence Information Infrastructure. He said:

Download this free guide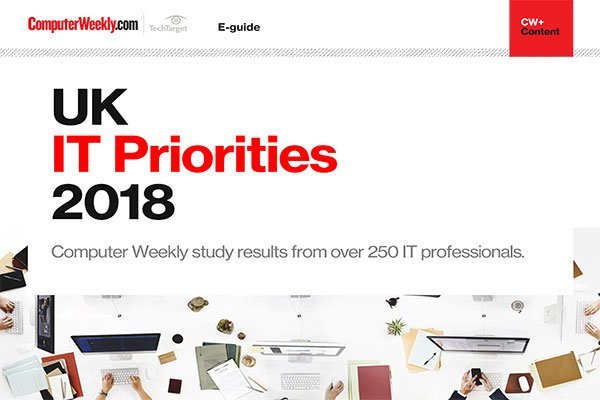 UK IT Priorities 2018 survey results
Download this e-guide to discover the results of our 2018 UK IT Priorities survey, where IT leaders shared with us what they are going to be investing in over the coming 12 months.
By submitting your personal information, you agree that TechTarget and its partners may contact you regarding relevant content, products and special offers.
You also agree that your personal information may be transferred and processed in the United States, and that you have read and agree to the Terms of Use and the Privacy Policy.
"The Ministry of Defence's ambitious new £7 billion IT system, designed to replace hundreds of ageing existing systems, was badly planned in important respects. No proper pilot for this highly complex programme was carried out and entirely inadequate research led to a major miscalculation of the condition of the Department's buildings in which the new system would be installed.

"In addition, the ATLAS consortium implementing the project – led by EDS … underestimated the complexity of the software it had agreed to create. For over two years, it was unable to deliver a system that could safely handle Secret material.
"All of these factors contributed towards major delays to the project. There has been recent progress but the rate at which terminals are being rolled-out must improve rapidly if the Department's latest deadlines are to be realistic.
"Given the scale of delay, the Department must head off the risk that existing IT systems, upon which MoD staff and military personnel rely, will fail. Detailed plans on the cost and timing of work to keep existing systems going must be developed, this planning to be funded from the management fee paid to ATLAS.

And if the number of errors in the initial software design increases again, the Department must increase its scrutiny and not hesitate to turn down any claims from ATLAS for higher costs as a result."
Links:
Key parts of report by Public Accounts Committee on the DII – IT Projects blog
New Labour's unlucky 13 IT Projects – IT Projects blog
Report of the Public Accounts Committee on the DII – 1.4MB
MoD hid true costs of DII – Computer Weekly
DII could cost £7bn – IT Projects blog
Computers too modern for ramshackle military bases – MP Richard Bacon
DII hits major problems – Computer Weekly
Informed comment on DII – by Major General (ret) Bill Robins, an Associate Fellow of RUSI, the Royal United Services Institute
MoD system an "unmitigated disaster" – Channel 4 News
DII – Army Rumour Service
MoD defends DII – Kable
DII – Army website
National Audit Office report on DII – 2008
DII – Vega website
"Badly-planned" MoD project led to major delays – Computer Weekly