News
Stay informed about the latest enterprise technology news and product updates.
Divert some NPfIT money to mobile comms
Tom Brooks is a semi-retired healthcare management consultant who attended the Labour Party conference in Brighton. He's a respected commentator on NHS IT.

Download this free guide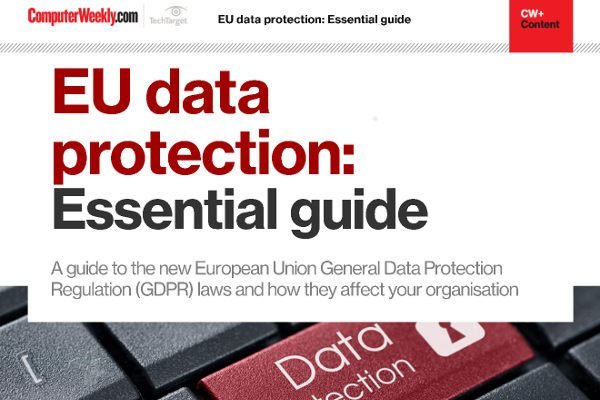 D-Day: 25 May 2018
Prepare your organisation for GDPR: Find out the key actions to take and discover the challenges as well as opportunities
By submitting your personal information, you agree that TechTarget and its partners may contact you regarding relevant content, products and special offers.
You also agree that your personal information may be transferred and processed in the United States, and that you have read and agree to the Terms of Use and the Privacy Policy.
At a fringe meeting at the conference Brooks listened to Mike O'Brien, the minister responsible for the NPfIT.
O'Brien made a point of saying that his personal view was that NPfIT was achievable though many in his department considered the programme "over-ambitious".


Brooks has written a comment for the IT Projects blog on what he heard at the meeting:
"Martin Thomas is quite right: the current plans for NPfIT are no basis for risking 'throwing good money after bad'.

"At the Labour Party conference in Brighton, the Minister responsible for NPfIT, Mike O'Brien, signalled a significant change in strategy for NHS IT priorities. Sadly, there appeared to be no professional journalists present to report his most interesting views.

"At a discussion arranged by the Social Market Foundation on the topic 'Mobile Technology and the NHS' both the Minister and Andrew Miller MP, Chair of the Parliamentary IT Committee (PITCOM), emphasised how vital it was that new investment was made in mobile communications to support the effective implementation of the Darzi strategy.

"Mr Miller offered as evidence some of the benefits from the use of mobile communications that he had seen in healthcare in overseas countries.

"Just two hours earlier, Gordon Brown had told the Conference that 'we will bring together the National Health Service and local care provision into a new National Care Service'.

"Mr O'Brien confirmed that substantial investment in mobile communications was necessary to support care in the community for social workers, community nurses, health visitors etc.

"The Minister asserted that the economy could not afford any increases in the NHS overall budget.

"Funds to pay for the mobile communications for care in the community would have to be met by reductions in, and hence savings from, planned budgetary spending elsewhere. This, he signalled, would come from the acute hospital sector.

"Mr O'Brien stated that although, personally, he had thought the National Programme to be achievable, many in the Department felt that it had been "over ambitious".

"Lord Darzi's report had recommended a reduction in the number of beds and patient activity within the 'traditional district general hospitals' and an increase in the number of procedures undertaken in community care and within general practice.

"Money had to be redirected from the acute sector to care in the community which would enable Gordon Brown's new National Care Service to herald significant change.

"At the end of the discussion, those with NHS information systems experience in the audience reflected that Lord Darzi's 'Clinical Five', the target for acute hospitals in 2009/10, were not being achieved and would not be achieved in the large majority of hospitals.

"Whether changes in priority that would deliver IT support to community care would materialise quickly enough, could depend entirely on how rapidly Ms Christine Connelly redirects funding and guidance.

"Dare we actually hope that the opportunity will be taken to stop the trend of 'throwing good money after bad' in NPfIT?"
Links:
Mobile comms in the NPfIT – NHS Connecting for Health
Isoft, Cerner, InterSystems make Wales NHS shortlist – TechMarketView
Follies and IT problems – Going Public
It's all about the patient – Smarthealthcare.com
Health IT spend buoyant – Kable