News
Stay informed about the latest enterprise technology news and product updates.
Bright people at IT suppliers treat ministers as playthings
"Whoever wins I hope will take a scythe through all these precious IT systems" – Edward Leigh, outgoing chairman of the House of Commons' Public Accounts Committee .
Conservative Edward Leigh will be standing down as chairman of the House of Commons' Public Accounts Committee. Tradition has it that the committee has an opposition chairman. Even if Labour wins the election, the committee is likely to appoint a new chairman.

Download this free guide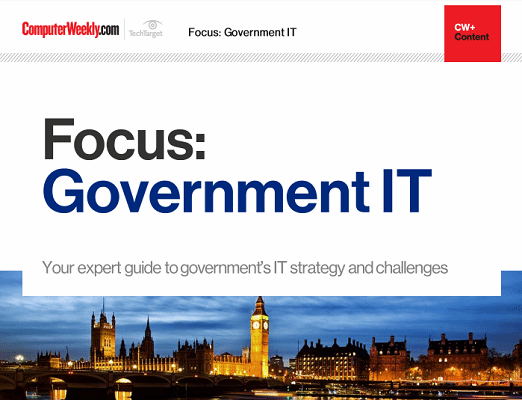 Government IT in post-Brexit Britain
Get an expert look at the government's ideas for a prosperous post-Brexit Britain as well as its ambitious 5G strategy. Features an interview with Sarah Wilkinson, chief data, digital and technology officer at the Home Office.
By submitting your personal information, you agree that TechTarget and its partners may contact you regarding relevant content, products and special offers.
You also agree that your personal information may be transferred and processed in the United States, and that you have read and agree to the Terms of Use and the Privacy Policy.
Interviewed by BBC R4's File on 4, Leigh summed up what he has learned about IT-based projects and programmes during his years as chairman of the committee.
"[When] politicians come up with these ideas they want everything to be done immediately.
"They're very short-termist. They want to create a quickimpact …[and] are very naive about IT systems and the cost of ITstaff, so they're taken for a ride by very bright people who earn verylarge salaries in the private sector running these companies.

"Ministers come they go and they add onto these things like a Christmastree. You need one simple – piloted – [system] … you stick to it.Rough-justice politicians just keep changing their minds – constantlynew ideas – and of course they are just playthings for the privatesector.

"We the taxpayer are paying enormous sums to people for these ITprojects, to run them for us, and to waste money for us. So I thinkonce a general election is over whoever wins I hope will take a scythethrough all these precious IT systems."
Links:
A terrible price for the government's love of complexity? – IT Projects Blog
Tories call for Labour to halt the signing of big IT contracts – IT Projects Blog
Another example of anarchy within parts of Government? – IT Projects Blog
Labour's scramble to launch £11bn spree on contracts – The Independent
Labour's dying spending spree – Torypolitico