Technical change to open source is the easy part
The Document Foundation has released a white paper to help organisations migrate to LibreOffice.
According to the white paper, a migration to Free Software – and especially to LibreOffice – should follow a "carefully crafted" change management process, which needs to handle not only the technical aspects…

Download this free guide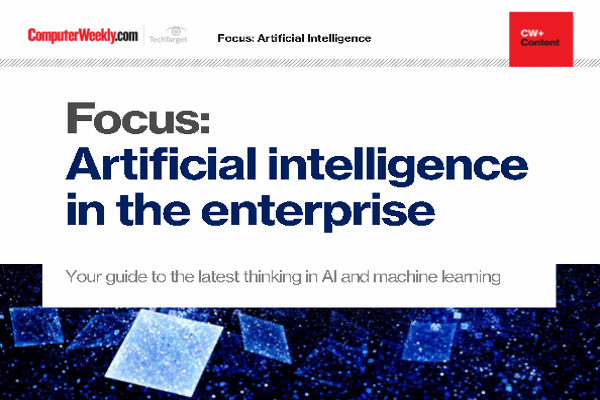 Watch out – artificial intelligence (AI) is going to steal your job!
Access the latest thinking in AI and machine learning, and look at how these technologies could help your IT department
By submitting your personal information, you agree that TechTarget and its partners may contact you regarding relevant content, products and special offers.
You also agree that your personal information may be transferred and processed in the United States, and that you have read and agree to the Terms of Use and the Privacy Policy.
(which the foundation says are actually the easiest ones to cope with)
… but also the barriers met when breaking long-term working habits.
LibreOffice employs use of the ODF (Open Document Format).
ODF is a standard document format that is now claimed (by the Document Foundation) to enjoy support by the largest number of desktop software suites on the planet (including Microsoft Office).
NOTE: LibreOffice templates uses only free fonts available on every OS. These can be installed independently from any software package and thus foster interoperability between GNU/Linux, MacOS and Windows users as documents maintain their original layout on every platform.
According to a press statement, "LibreOffice offers the largest set of import filters for
proprietary document formats (including Microsoft Office, Publisher, Visio and Works, plus Corel Draw, Lotus 1-2-3 and WordPro, Quattro Pro and WordPerfect), and thus protects user investments in legacy applications, while providing a migration path to ODF."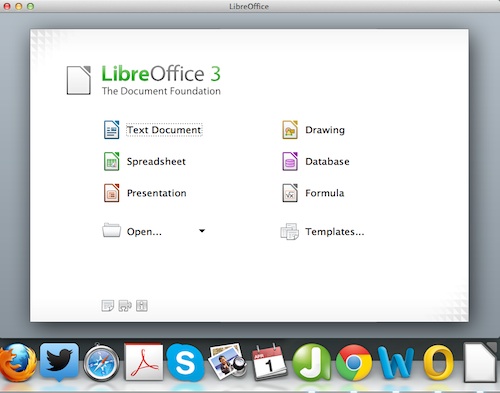 (Above) LibreOffice running on Mac Apple OS X, works great on Windows 7 and Windows 8 too (Linux compatibility also not a problem)