News
Stay informed about the latest enterprise technology news and product updates.
Clumsy Bird is the new open source Flappy Bird
As readers of Chris Owen's commentary on The Telegraph this week will know, the insanely popular (and insanely addictive) Flappy Bird application has been withdrawn from app stores.

Download this free guide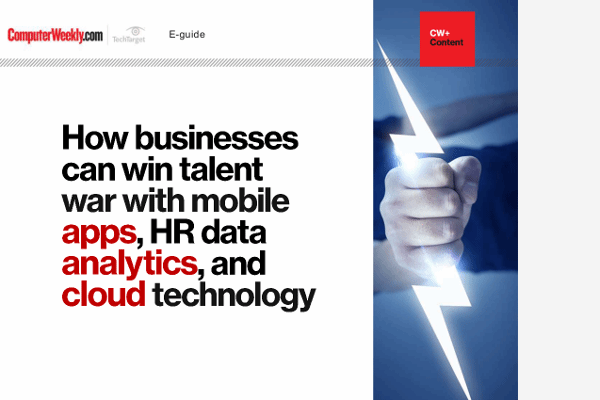 How businesses can win talent war with mobile apps, HR data analytics and cloud technology
Latest articles on HR best practices: mobile apps disrupting the annual staff appraisals; reasons for and against open-source software; and Rolls-Royce case study.
By submitting your personal information, you agree that TechTarget and its partners may contact you regarding relevant content, products and special offers.
You also agree that your personal information may be transferred and processed in the United States, and that you have read and agree to the Terms of Use and the Privacy Policy.
A victim of its own success, Vietnamese Flappy Bird developer Dong Nguyen had started to receive death threats from gamer fans who had found the game too addictive (and too tough) — so he subsequently removed the game from the apps stores (mainly iOS) serving the game's download.

NOTE: Users who have previously installed Flappy Bird will find that the install of the game still works.
An open source answer?
So then, from Vietnam to Brazil via open source — Brazillan developer Ellison Leão has produced a MelonJS made "Flappy Bird" clone which is currently hosted on GitHub.
NOTE: melonJS is an open-source HTML5 based community game engine, released under the MIT license, that you can join, but that you can also modify or extend in any way to fit your needs.
You can play Clumsy Bird online (use spacebar to be clumsily flappy) now at http://ellisonleao.github.io/clumsy-bird/
Computer Weekly Open Source Insider spoke directly to Ellison Leão who explained that, for his development process, he approached the task thus:
"What I wanted was to build and open source Flappy Bird clone, initially for studying purposes, but as the hype-ness on the Flappy Bird theme was growing, I resolved to host the code on the most famous code hosting website, Github, to give me some visibility about how its easy to do implement such game (I've created this clone in two days)."
Leão continues, "So, to show the developers this new repository, I resolved to open a thread on Hacker News, and the repercussion was insane. It went to the main page for the entire day and the repository page had 50k unique views in only two days of existence. I think this is a great opportunity to start a initiative to show how open source games can teach people to have their own ideas of games."