Chef Automate for application automation in cloud-native container-first
Open source Continuous Automation firm Chef has used its ChefConf 2017 event to announce new capabilities focused on the transition process to cloud-native and container-first environments with consistent automation and DevOps practices.

Download this free guide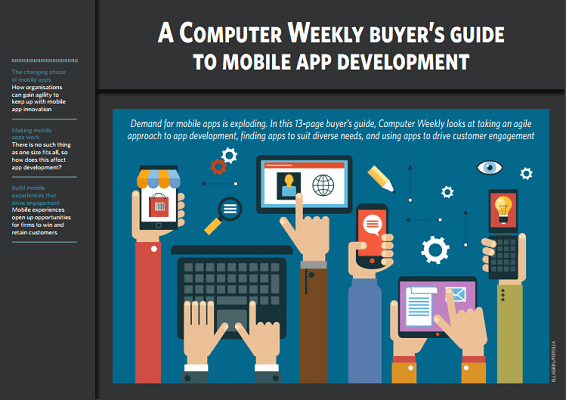 The exploding need for mobile app development
Demand for mobile apps is exploding. Computer Weekly looks at taking an agile approach to app development, finding apps to suit diverse needs, and using apps to drive customer engagement.
By submitting your personal information, you agree that TechTarget and its partners may contact you regarding relevant content, products and special offers.
You also agree that your personal information may be transferred and processed in the United States, and that you have read and agree to the Terms of Use and the Privacy Policy.
As we now discuss automation in the context of its benefits for developers on a weekly basis, Chef points to the need for 'consistent automation' across hybrid infrastructure and application portfolios.
Chef Automate the company's Continuous Automation Platform, is being extended with capabilities for:
Compliance Automation – Chef Automate now integrates directly with InSpec to provide workflows and practices for validating security requirements and compliance controls. Defining compliance as code enables security requirements to 'shift left' into DevOps processes.
Application Automation –

Chef Automate's integration with Habitat (see below) will extend to enterprises the application supervisor capabilities required for deploying and managing applications from legacy monoliths to container-based, cloud-native, microservices and others.
"It's natural that we move to an application-centric operating model. When we introduced Habitat a year ago, we started on the path of delivering that model to everyone. With the initial release of our build service, we're showing how close we are to a world where a new security vulnerability triggers a fully automated response: we can rebuild your applications, we can patch your infrastructure, and we can validate that those changes can be safely and securely applied in production," said Adam Jacob, co-founder and CTO, Chef.
InSpec is the company's compliance automation framework. Habitat is the company's emerging application supervisor technology.
Both product groups above have just experienced updates.
Looking at Habitat specifically, this technology now enjoys a new Builder service for packaging, managing and running apps.