News
Stay informed about the latest enterprise technology news and product updates.
It's CA Jim But Not As We Know IT

Download this free guide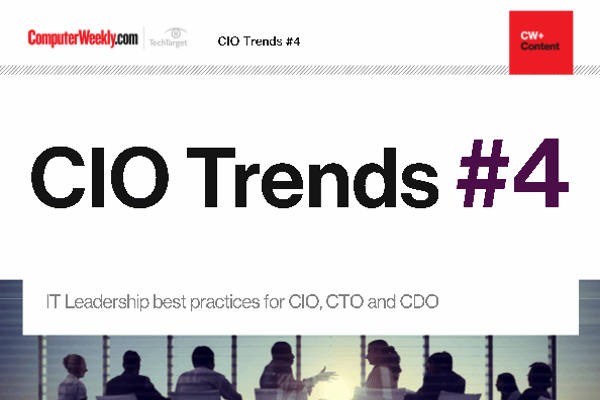 Stay on top of your game
Read about the latest trends and priorities of IT leaders: how to prepare for GDPR, make use of blockchain, transfer lessons from other sectors and become a hybrid IT and digital leader.
By submitting your personal information, you agree that TechTarget and its partners may contact you regarding relevant content, products and special offers.
You also agree that your personal information may be transferred and processed in the United States, and that you have read and agree to the Terms of Use and the Privacy Policy.
I was at a Gartner event in Barcelona last week, where Computer Associates were playing host.
Not only was there the amusement of the excellent and straight-talking EMEA CTO Bjarne Rasmussen referencing Forrester several times at a Gartner event (especially amusing for my Forrester analyst mate Nikki Babatola when I told her) but what followed was even better.
Beamed in on live video from the simultaneous CA World event in Vegas – AND IT WORKED! – we had CA CEO Mike Gregoire do a keynote on the new CA – and how right he is, this is an unrecognisable company from a few years back (and in a GOOD way) – and then the maddest panel debate ever. Hosted by Wired's Jason Tanz, it featured Mike himself, Biz Stone (co-founder of Twitter) and Jennifer "Legs" Hyman (co-founder of Rent The Runway clothes rental online).
http://www.ca.com/us/caworld14/live.aspx
How could this work? Well, Biz and Jennifer both looked like they'd been on something in the Green Room beforehand, but… they were all brilliant. Mike was comfortable in this company in a way that no senior exec from "old" CA would ever have been; Biz was the master of (laid back) common sense and Jennifer represented the new face of IT – i.e. not tech talk but pure business.
So what was a mainframe software company is now an Apps company…
The CA strap-line throughout was that your business is software and it's hard to disagree with this, short of someone making pottery from their own home and selling direct from the doorstep!
With a few of the established IT and networking giants flounder currently (you know who you are guys!) CA is a good example of how you can reinvent yourself for the new IT economy; business not tech – about time too! Even if it does put a few of us out of business…