News
Stay informed about the latest enterprise technology news and product updates.
Will one supplier oligopoly replace another in Government IT?
The government is determined to end its reliance on the big system integrators selling them huge enterprise systems and hefty support contracts on top. Part of this involves digitisation.

Download this free guide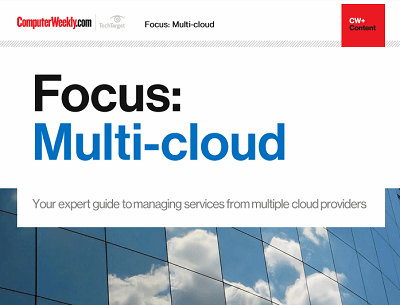 The maturity of the enterprise public cloud
Many IT leaders are increasingly coming round to the idea that sourcing services from one or more providers might be the best way to go. Join us as Computer Weekly takes a closer look at the multi-cloud approach and what providers are doing to capitalise on the trend.
By submitting your personal information, you agree that TechTarget and its partners may contact you regarding relevant content, products and special offers.
You also agree that your personal information may be transferred and processed in the United States, and that you have read and agree to the Terms of Use and the Privacy Policy.
Moving to a digital by default model the government aims to save loads of money.
In its digital strategy published late last year, the Government Digital Service said £1.8bn would be saved per year through government services going digital.
A large part of this will be the introduction of lots of new suppliers through initiatives such as the Government's CloudStore. This would end the so called IT services oligopoly, with a few very large suppliers dominating government contracts.
One of this oligopoly, Capgemini, is taking steps to ensure that it doesn't miss out, through the creation of a UK Digital Government Unit to Support.
The supplier says this will help "government and public sector organisations pursue the 'digital by default' agenda with maximum speed and efficiency and minimum risk."
It is offering the infamous "one stop shop" for departments running digital transformation projects.
Digitising and opening up to more suppliers will be challenging for government departments. Procurement and supplier management will be difficult. Companies like Capgemini will offer management skills as well as technical skills.
But is there a danger that the big suppliers will end up dominating and isn't it vital that the suppliers of particular services (towers) are kept clear of service integration?
Or is it a good thing that the suppliers are changing to support the government?
Tell me what you think?