Why is Barclays cutting IT suppliers and moving work in-house?
Barclays' decision to end supplier contracts and take two IT functions in-house is an interesting one. Why has Barclays taken this route?
Last month Barclays decided to end a desktop management contract with Getronics and take it back in-house. The bank then decided not to renew a six year contract with Accenture. The contract included application development and support for UK banking systems.

Download this free guide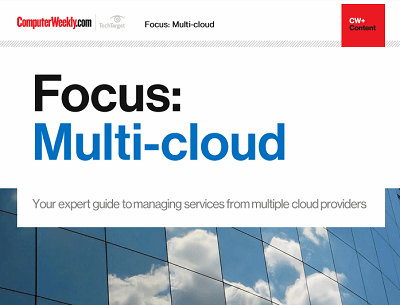 The maturity of the enterprise public cloud
Many IT leaders are increasingly coming round to the idea that sourcing services from one or more providers might be the best way to go. Join us as Computer Weekly takes a closer look at the multi-cloud approach and what providers are doing to capitalise on the trend.
By submitting your personal information, you agree that TechTarget and its partners may contact you regarding relevant content, products and special offers.
You also agree that your personal information may be transferred and processed in the United States, and that you have read and agree to the Terms of Use and the Privacy Policy.
One CIO told me that banks are always looking at the numbers and if outsourcing contracts get more expensive over time they may in fact be cheaper to in-source.
While this is true for many contracts it could not have been the case for the Getronics contact. A source of mine tells me there is no way Barclays would get a cheaper deal. Getronics was apparently 15.8% cheaper than its predecessor on the contract which was EDS.
Another contact said the financial trouble that Getronics found itself in 2007 before it was taken over by KPN could be one of the reasons for the Barclays decision. He questioned: "Is this the fiurst of many of the Getronics clients that change suppliers?"