News
Stay informed about the latest enterprise technology news and product updates.
Who tests your software?
There is a growing trend to outsource the testing of software to specialist suppliers, according to IDC.
And I have seen more activity myself.
There have been a few notable deals recently that have seen software testing passed to a specialist third party.
Software testing firm SQS has recently signed deals with the likes of Centrica, Specsavers, Deutsche Bank and Swiss Telco Sunrise, for example.
IDC says that specialist software testers are increasingly in demand. Jennifer Thomson, software testing researcher at IDC, says that in the past software testing has been bundled with projects and often done at the end of the software development lifecycle, but businesses are increasingly contracting independent software testers to test throughout software development.

Download this free guide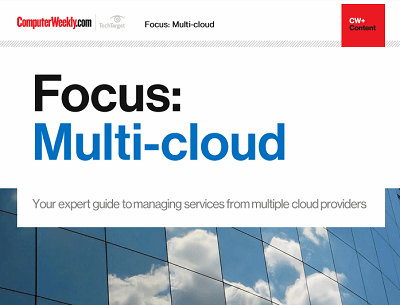 The maturity of the enterprise public cloud
Many IT leaders are increasingly coming round to the idea that sourcing services from one or more providers might be the best way to go. Join us as Computer Weekly takes a closer look at the multi-cloud approach and what providers are doing to capitalise on the trend.
By submitting your personal information, you agree that TechTarget and its partners may contact you regarding relevant content, products and special offers.
You also agree that your personal information may be transferred and processed in the United States, and that you have read and agree to the Terms of Use and the Privacy Policy.
"There is a lot more interest in standalone testing across Europe because there is a focus on quality," she said. "When we started looking at software testing about 18 months ago, it was predominantly a process that was added at the end. It was often a reaction to a business requirement rather than a sound methodology."
According to research carried out last year by software quality testing firm Cast, the average software application has more than $1m of trouble buried inside it.
With this in mind Capgemini last year integrated its software testing resources to help it compete with pure-play software testers.
It combined its Sogeti software testing business with its other testing resources. This will bolster the resources and footprint of the Sogeti business and help Capgemini compete with large software testing specialists.
Please fill in this questionnaire.
Loading…