Who is in Capgemini's Royal Mail supplier ecosystem?
Capgemini's outsourcing deal with Royal Mail involves the outsourcing giant becoming a services integrator. This is Capgemini's approach to bringing other software suppliers into deals.

Download this free guide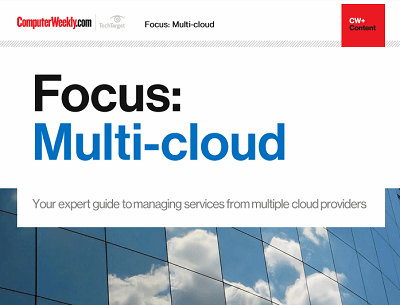 The maturity of the enterprise public cloud
Many IT leaders are increasingly coming round to the idea that sourcing services from one or more providers might be the best way to go. Join us as Computer Weekly takes a closer look at the multi-cloud approach and what providers are doing to capitalise on the trend.
By submitting your personal information, you agree that TechTarget and its partners may contact you regarding relevant content, products and special offers.
You also agree that your personal information may be transferred and processed in the United States, and that you have read and agree to the Terms of Use and the Privacy Policy.
It makes sense that the customer can get other services quickly in the knowledge that Capgemini has approved them. Bringing new services into a company via the cloud may be easier, but the same care must be taken when selecting them.
The company calls this Capgemini Immediate. In the Royal Mail deal there are 18 service partners involved including Salesforce.com, Google, Attenda, Eloqua, Kognitio, Zeus, Acquia , Cordys and Servicenow.com.com . Click here for full list.
Some of the names are well known.
One of the lesser known ecosystem members Kognitio is a data analytics company .
Here is what its CEO Roger Llewellyn says about Capgemini's

"Capgemini's partnership highlights the benefit of Cloud computing: it makes it possible to receive IT services quicker, easier and more cost-effectively than it would ever be to try and implement such a service in-house. For example, Business Intelligence and Data Warehousing could cost an organisation hundreds of thousands, if not millions, of pounds as an up-front expense if installed on-premise: when provided through the cloud, those up-front costs are eliminated and companies such as RMG can use an eBusiness environment, paying only for the services that they need and use. And by securing services from a trusted provider, such as Capgemini, organisations can be sure that the data involved is protected as securely as it would be if it were in their own headquarters."
This is one of the great advantages of outsourcing. The suppliers have a great knowledge of the applications available for everything. Perhaps an understated strength.