What went on at the meeting of government and IT suppliers?
Francis Maude met 19 of the government's top suppliers yesterday and talked through plans to cut costs.
I spoke to one of my sources yesterday and was told that at the meeting the government asked for immediate savings this year and ongoing cost reductions.

Download this free guide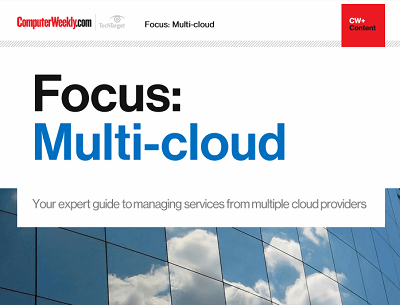 The maturity of the enterprise public cloud
Many IT leaders are increasingly coming round to the idea that sourcing services from one or more providers might be the best way to go. Join us as Computer Weekly takes a closer look at the multi-cloud approach and what providers are doing to capitalise on the trend.
By submitting your personal information, you agree that TechTarget and its partners may contact you regarding relevant content, products and special offers.
You also agree that your personal information may be transferred and processed in the United States, and that you have read and agree to the Terms of Use and the Privacy Policy.
He said the next phase will be interesting as the companies ask the government how they can do it.
Although my source said no numbers were mentioned in the meeting another well connected contact of mine said the government had set tough targets.
"I was not in the meeting but I was told the government wants a 20% cost reduction without the offer of project extensions," said my source. Normally when a customer negotiates a reduction in price they agree to extend the contract. Give and take.
And it does not end there, according to my source, with contracts currently in negotiation expected to have cuts more brutal than 20%.
The source said it is fine that the government asks private companies help cut costs but if the figures he has been told are correct it "shows a tremendous lack of understanding of how the suppliers work."
Jean-Louis Bravard, who is director at consultancy Burnt-Oak Partners and was previously a global head at EDS, said suppliers can help the government reduce costs significantly through long term projects.

"These can be more significant and can bring short term, cost reductions and improve performance.
He gave an example of government BPO which mixes outsourcing and mergers and acquisitions. Outsource at first but then encourage private companies to acquire the government operations. This would take wages and pensions off the government bill.