Union fears Lloyds Banking Group will offshore huge IT consolidation project?
Lloyds Banking Group could be on the verge of offshoring large volumes of IT work as it starts to consolidate multiple IT systems.
The bank said in its statement today that it would be embarking on developing better IT platforms. It said: "Simplify the Group to improve service and deliver £1.5 billion of annual savings in 2014, through better end-to-end processes and IT platforms."

Download this free guide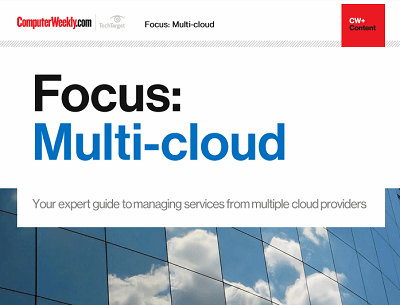 The maturity of the enterprise public cloud
Many IT leaders are increasingly coming round to the idea that sourcing services from one or more providers might be the best way to go. Join us as Computer Weekly takes a closer look at the multi-cloud approach and what providers are doing to capitalise on the trend.
By submitting your personal information, you agree that TechTarget and its partners may contact you regarding relevant content, products and special offers.
You also agree that your personal information may be transferred and processed in the United States, and that you have read and agree to the Terms of Use and the Privacy Policy.
Lloyds' commitment "not to offshore further UK permanent operational roles," sounded positive given thehuge number of IT jobs that have been cut in the UK and in the light of extensive IT work planned.
But Steve Tatlow at the Lloyds TSB Group union says that "permanent operational" roles at Lloyds Banking Group terminology do not include IT jobs.
He said in fact there is likely to be more offshoring of IT, particularly as the bank attempts to reduce the number of different banking platforms it uses. Because Lloyds has reduced IT staff numbers significantly over recent years it will have to outsource. Obviously offshoring will be an attractive option to a firm trying to cut costs.
Tatlow called for the bank to complete the IT work, which might involve building platforms from scratch, in the UK but because Lloyds has cut so many IT workers he expects the work to be sent offshore.
At the time I wrote this a Lloyds Banking Group spokesman could not confirm how the bank catagorises "permanent operational roles."