News
Stay informed about the latest enterprise technology news and product updates.
The world's biggest civilian IT project looks to have failed but is NHS IT failure a surprise?
The £11bn NHS IT project looks set to be scrapped today.
The Daily Mail broke the story here.
By coincidence I have been doing the rounds recently asking industry experts why they think large IT projects fail. This is for a feature I am putting together, which will appear on Computer Weekly soon.

Download this free guide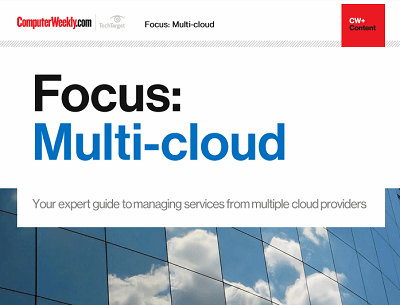 The maturity of the enterprise public cloud
Many IT leaders are increasingly coming round to the idea that sourcing services from one or more providers might be the best way to go. Join us as Computer Weekly takes a closer look at the multi-cloud approach and what providers are doing to capitalise on the trend.
By submitting your personal information, you agree that TechTarget and its partners may contact you regarding relevant content, products and special offers.
You also agree that your personal information may be transferred and processed in the United States, and that you have read and agree to the Terms of Use and the Privacy Policy.
Now that it looks like the NHS National Project for IT is dead and buried it seems apt that I start to publish the views of some of the experts on why large IT projects fail.
I would like to start with the comments made by Brian Randell.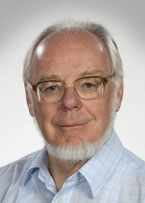 Brian Randell, emeritus professor and senior research investigator at the School of Computing Science at Newcastle University, was a member of the group of academics who became concerned about the UK National Health Service's National Programme for Information Technology (NPfIT).
From April 2006 until September 2010 he edited the evolving dossier documenting concerns about the programme. See the dossier here.
In response to the Computer weekly question regarding why major IT projects fail he sent this from: A Computer Scientist's Reactions to NPfIT Journal of Information Technology, Macmillan, 2007.
"The NHS's huge NPFIT project, intended to serve 40,000 GPs and 300 plus hospitals, was claimed to be the world's largest civil IT project. In fact its ill-fated intended central core, a nation-wide Electronic Health Record (EHR) facility, dramatically illustrates one of the most serious causes of large IT Project failures. The system of systems that was to provide EHRs was initially designed by a large central team, and intended as a complete "big-bang" replacement for the many and varied existing EHR systems. It would have been far better to employ evolutionary acquisition, i.e. to specify, implement, deploy and evaluate a sequence of ever more complete IT systems, in a process that was controlled by the stakeholders who were most directly involved, rather than by some distant central bureaucracy. Authority as well as responsibility should have been left from the outset with hospital and general practitioner trusts to acquire IT systems that suited their environments and priorities – subject to adherence to minimal interoperability constraints – and to use centralized services (e.g., for system support and back-up) as if and when they chose."